Step 1: Click on the "Settings" icon located in the upper right corner of the home screen.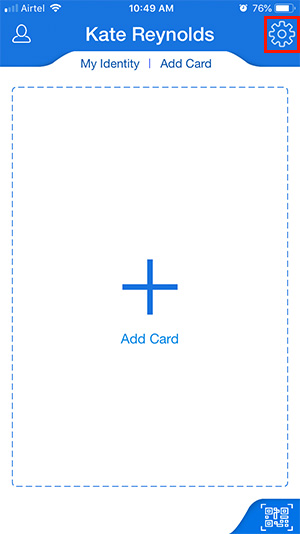 Step 2: Select "Add Institution"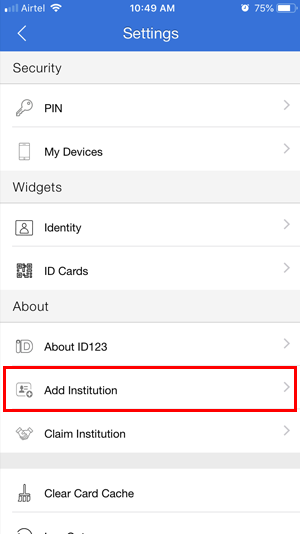 Step 3: Select what type of Institution you fall under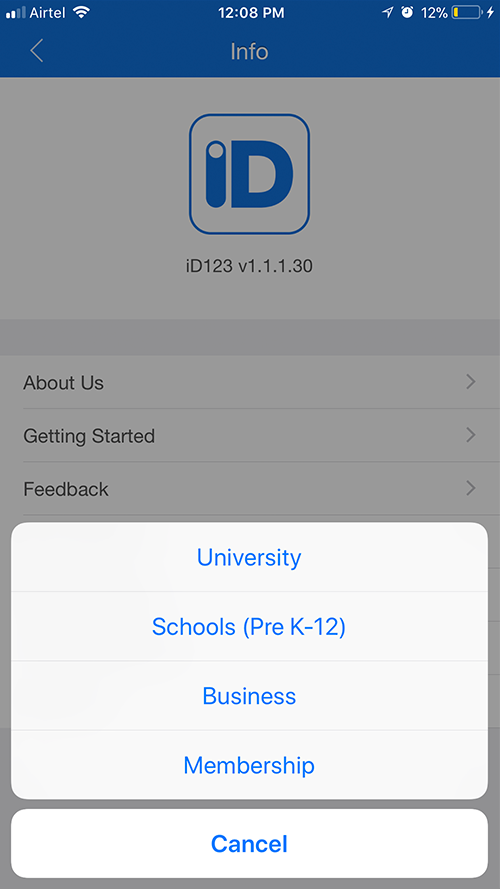 Step 4: Fill out the Institution form
Note: The form will be sent to us for review. You will receive confirmation emails once we've received your request and when it has been approved or denied. If we approve your request, the institution will be added to our system. You will then be able to find it in the app and create an ID card for yourself.