Step 1: Log in to your account and click on "Edit" for the template that you want to add your institution's logo to.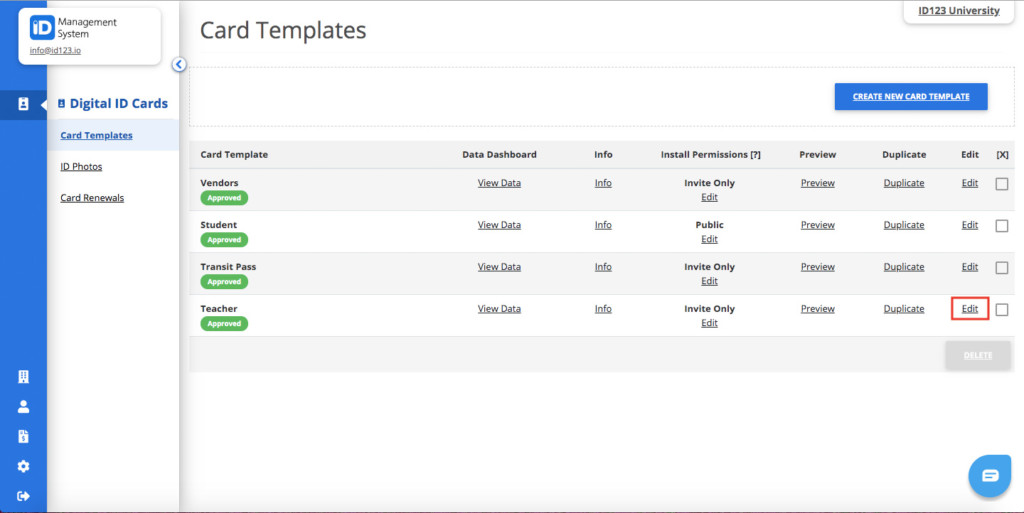 Step 2: Once on the Card Builder's page, click on the "Design" tab.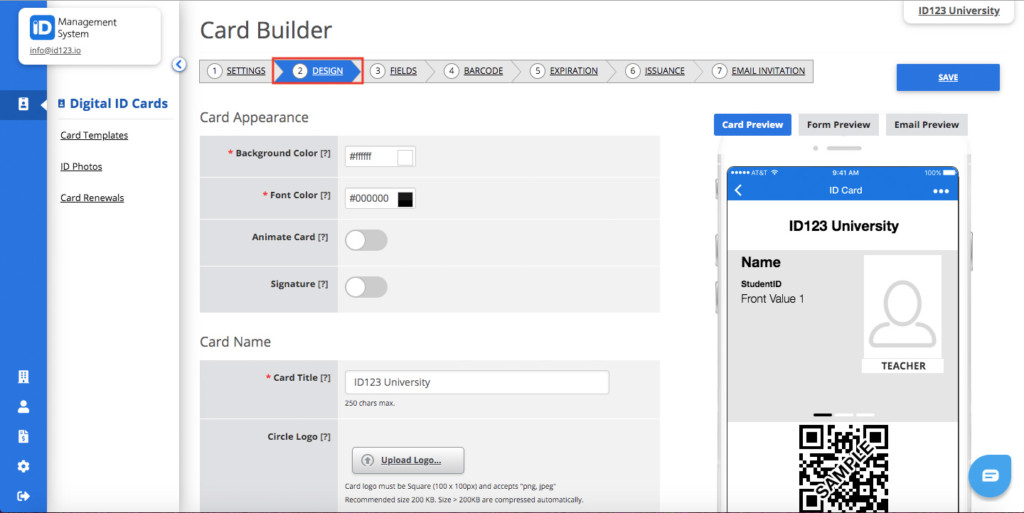 Step 3: Scroll down to the "Card Name" section and click on "Upload Logo". You can select "Circle logo" or "Full logo" depending on how you want your logo to show on your ID cards. Finally, Select the file from your computer and click on "Save Card Template" to save your changes.