Step 2. Under 'Account', click on "Users".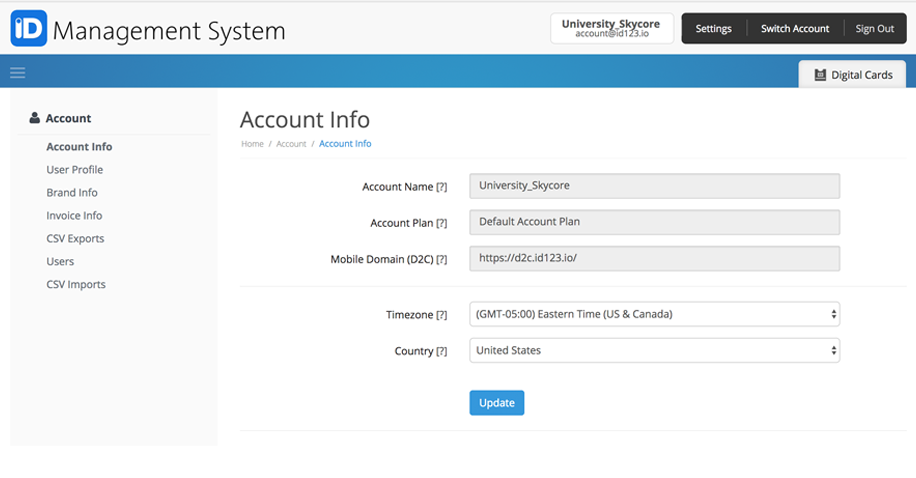 Step 3. To add a new user, click on "Create New User Invitation" and enter their email address.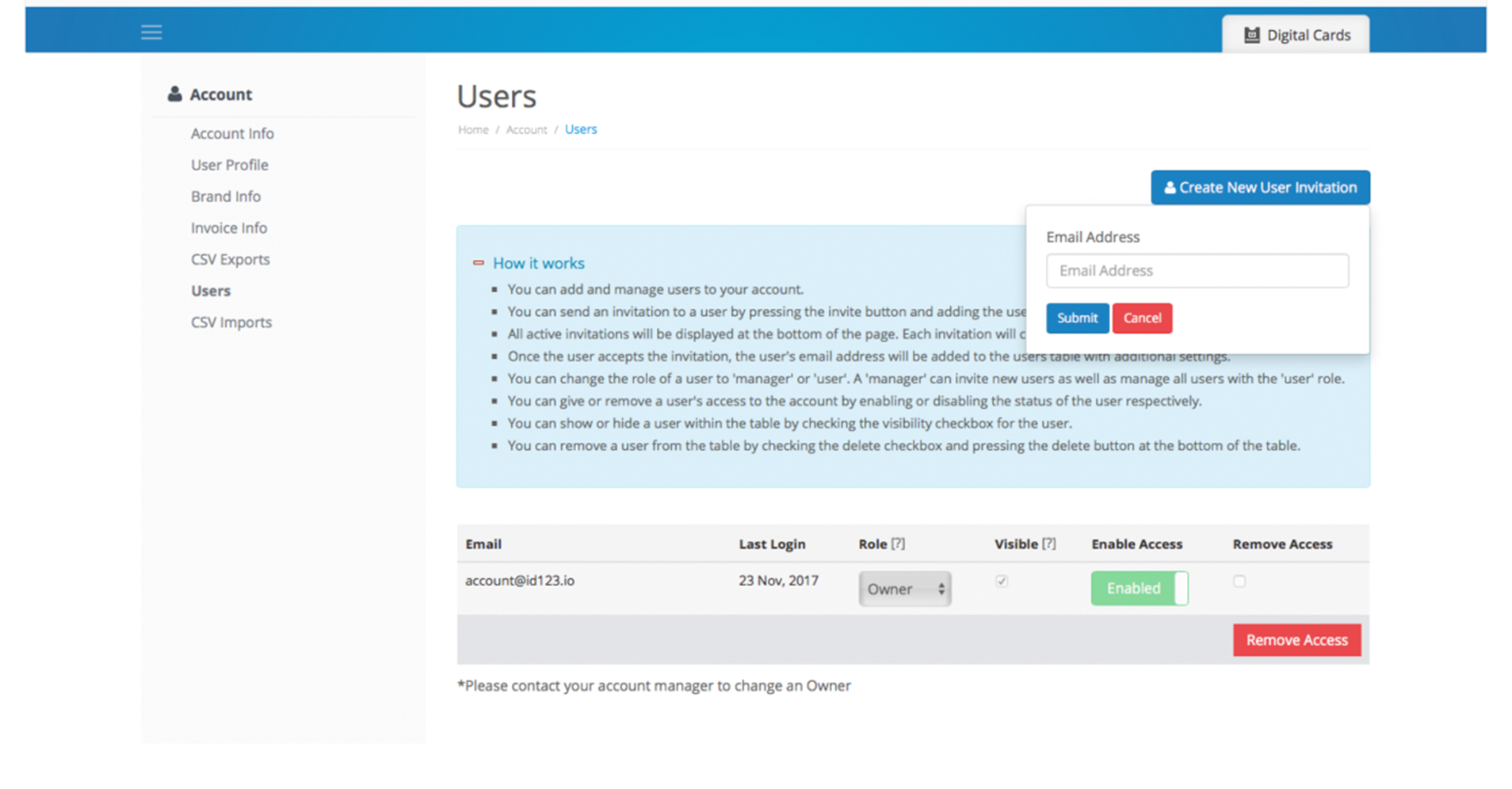 Step 4. Scroll down to 'Active Invitations' and click on "Send Email Invitation".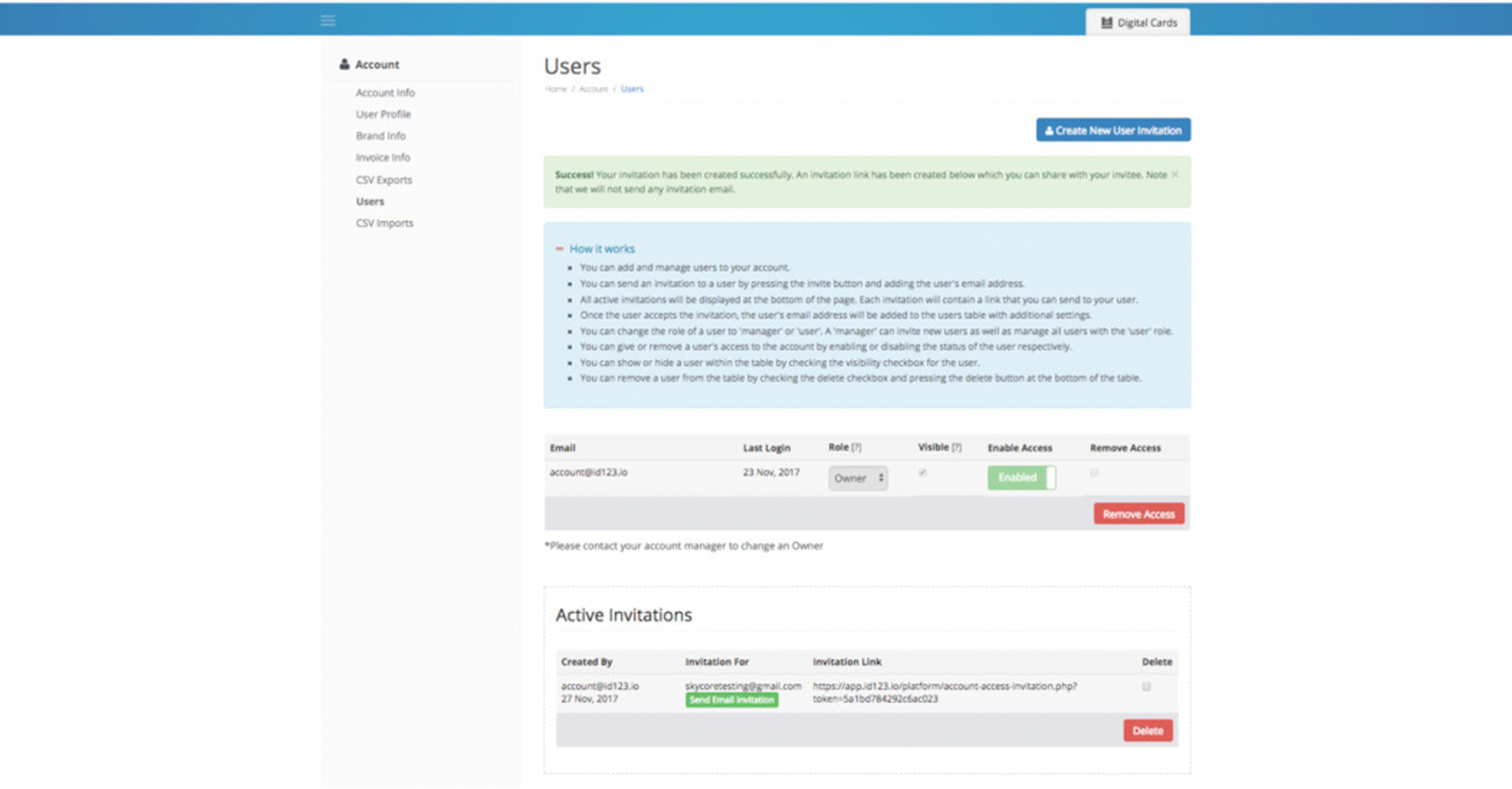 Step 5. The invited person will receive an invitation link which they have to click on to accept the invitation.