Step 1: Click on the "Settings" icon. The "cog" in the upper right of the home screen.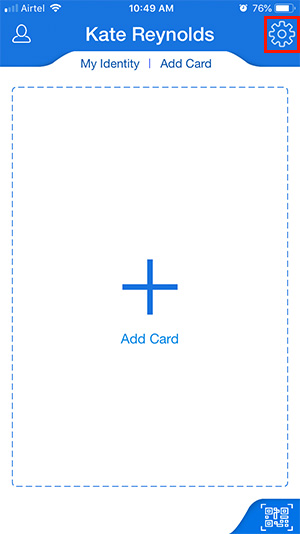 Step 2: Select "Claim Institution"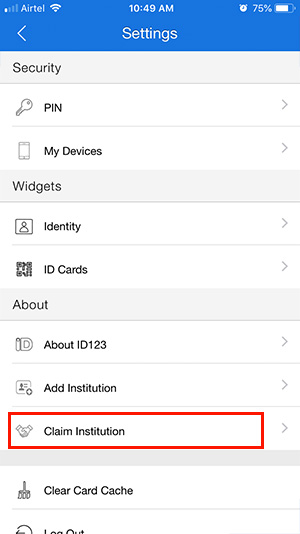 Step 3: Enter the name of your Institution and country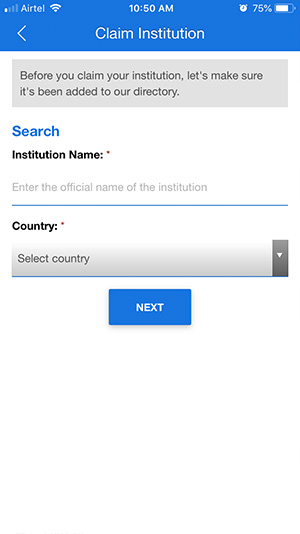 Step 4: Select your institution from the search results to claim it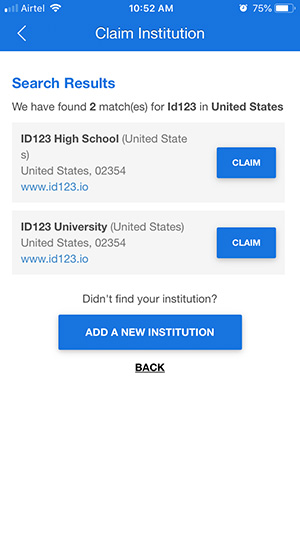 Step 5: Fill out the form and make sure the address matches your institution's address. Then, click "Submit".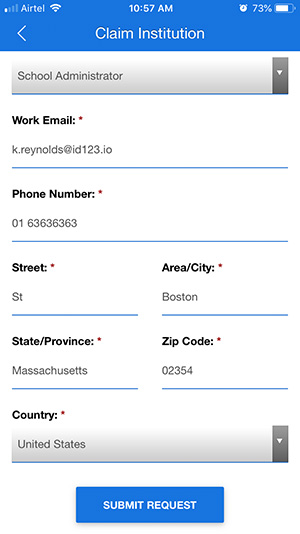 Note: The form will be sent to us for review. You will receive confirmation emails once we've received your request and when it has been approved or denied. If we approve your request, you will receive access to the ID management system where you can customize the ID card design, import user card data, issue and manage ID cards, and more!