Step 2. Click on "Digital Cards"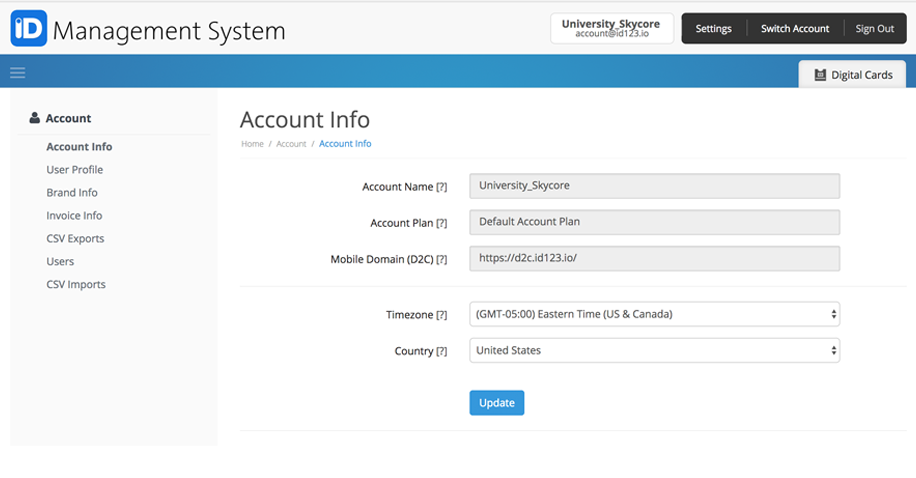 Step 3. To create a new card template, click on "Create Card Template".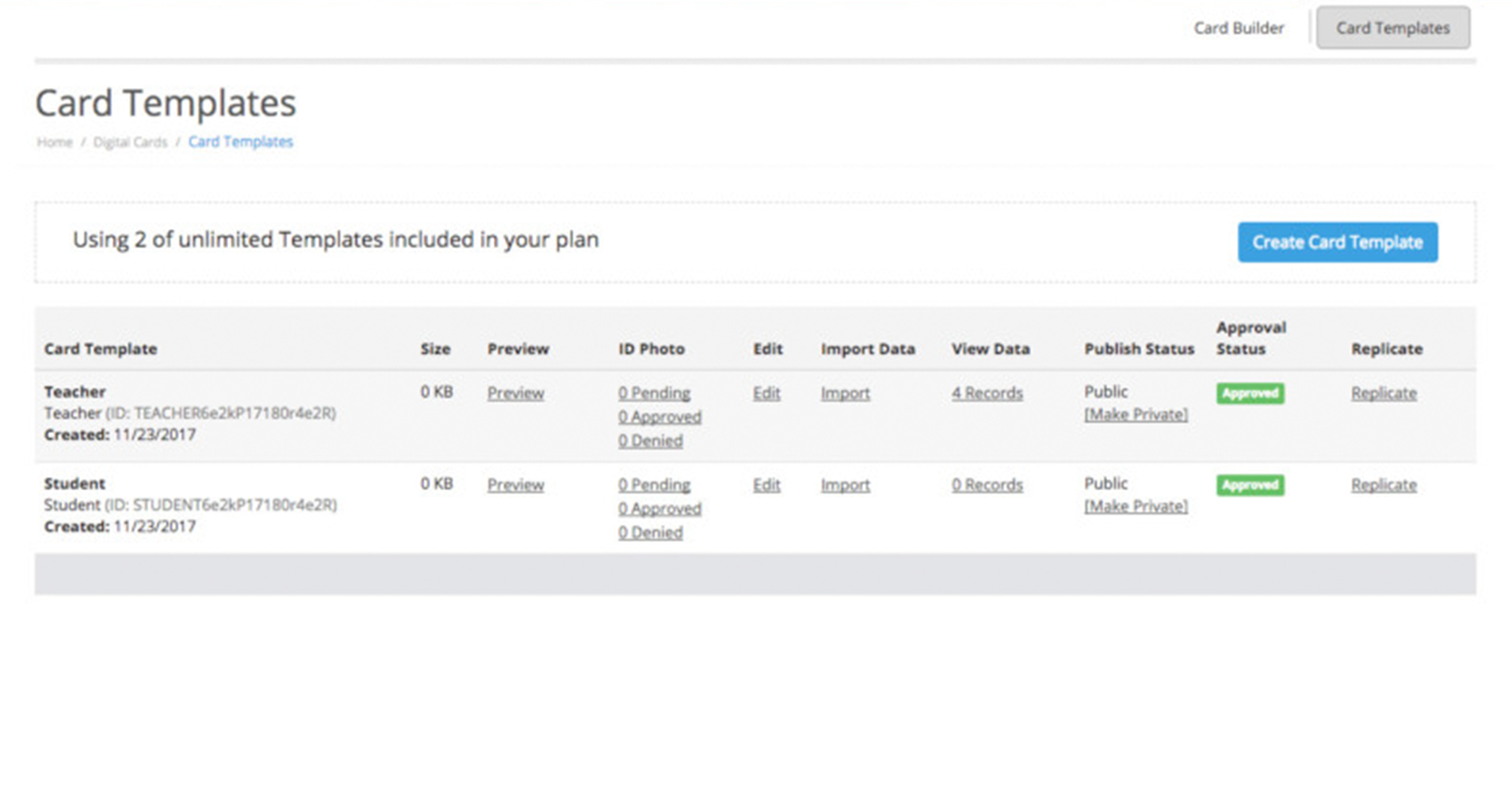 Step 4. Fill out the General Settings: Enter a unique card template name, select category/type (student, teacher, employee, etc.), and enter your Terms and Conditions.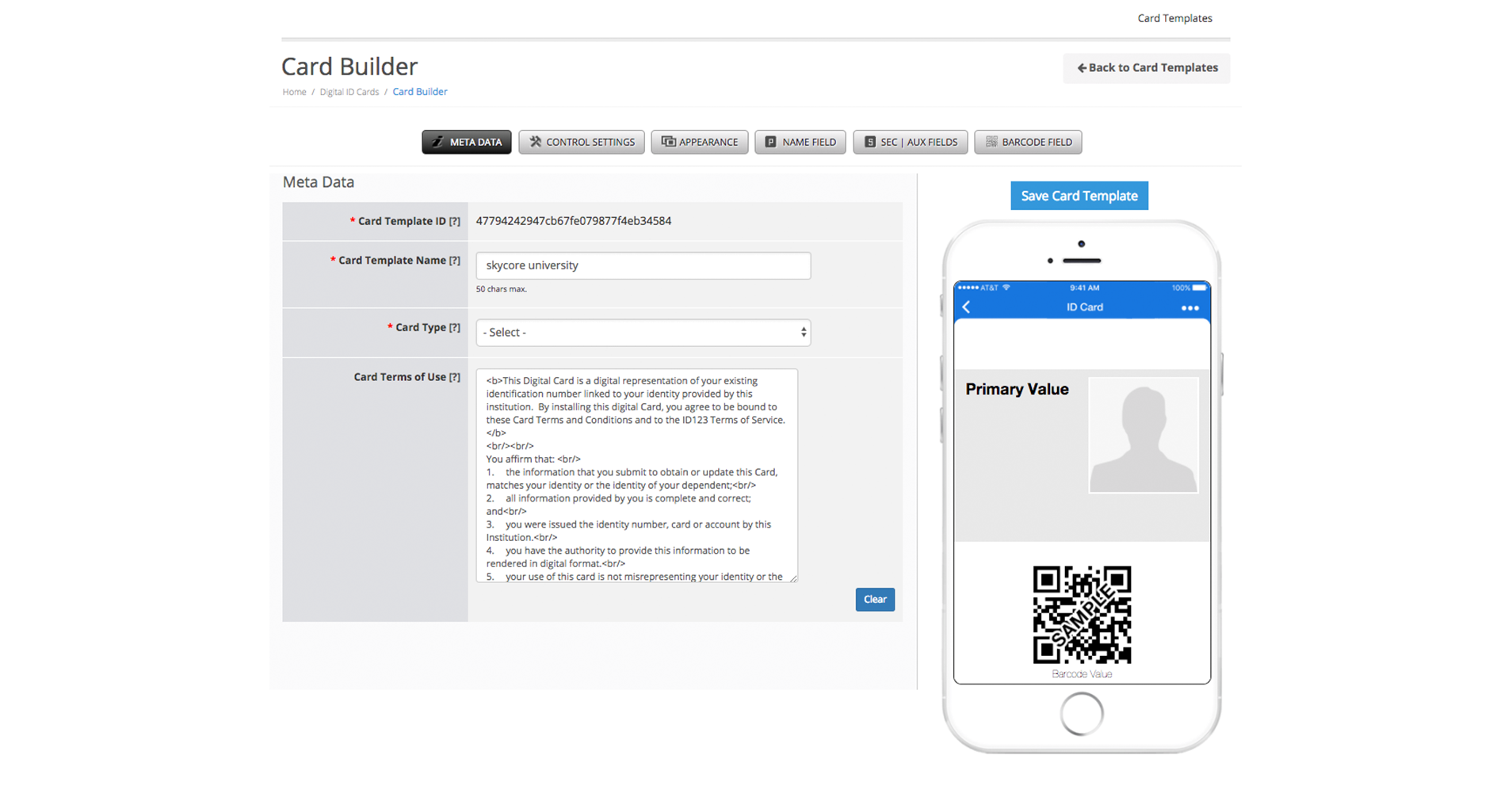 Step 5. Click on "Appearance" to customize the card design: change background and font colors and upload a logo. You can also upload a placeholder ID photo to see what the final card will look like.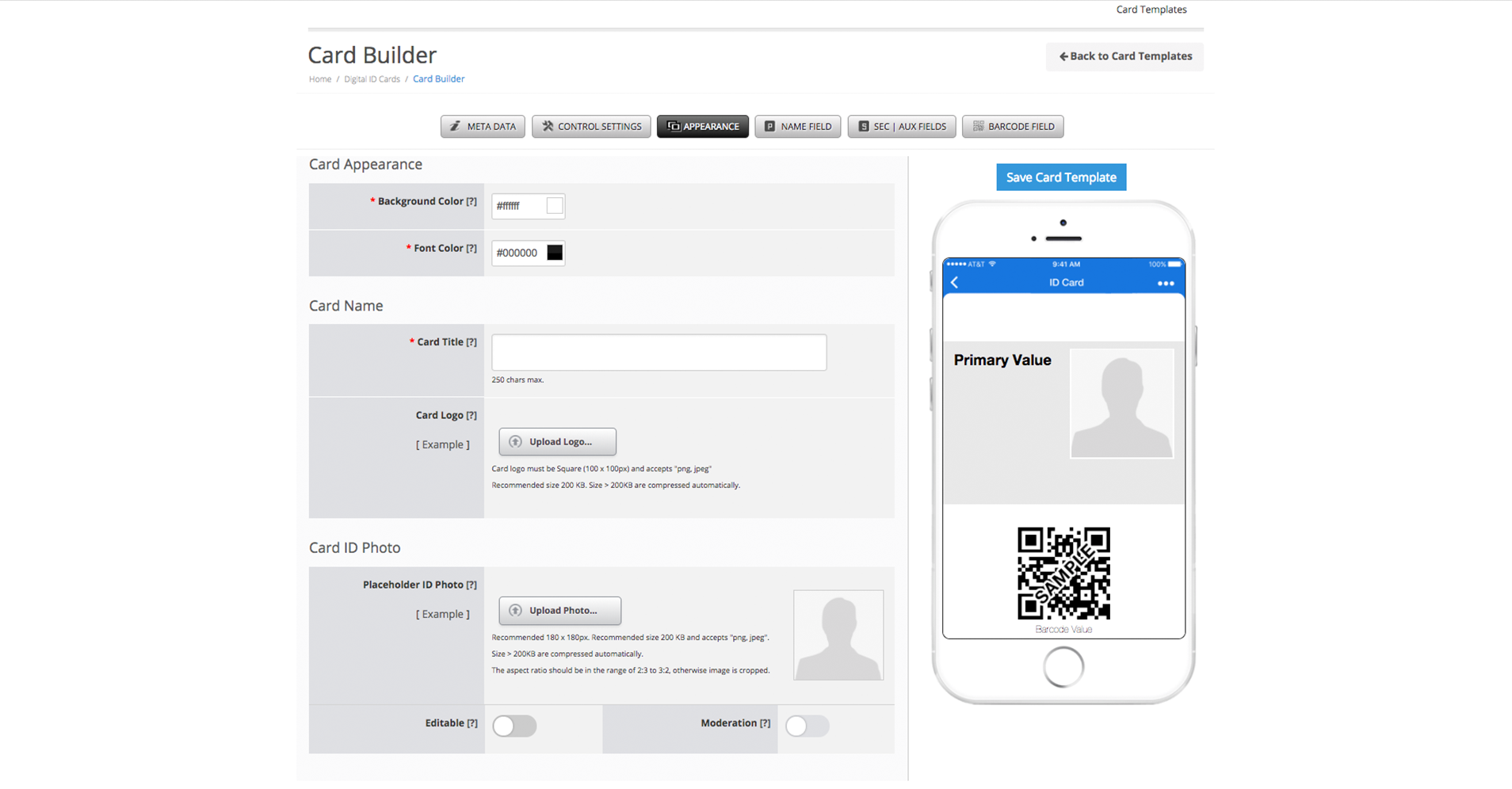 Note:
Under 'Card ID Photo', select "dynamic" and "editable" if you want app users to take or edit their ID photos.
Select "dynamic", but not "editable" if you want the imported images to be displayed on the card, but disable the card holder from changing it.
Select "Moderation" if you want to review and approve/deny self-generated ID photos before they are added to the card.
Step 6. Click on "Primary" and "Secondary/Auxi" to add, edit or remove card data fields. Click on "Example" to see where each field will appear on the card.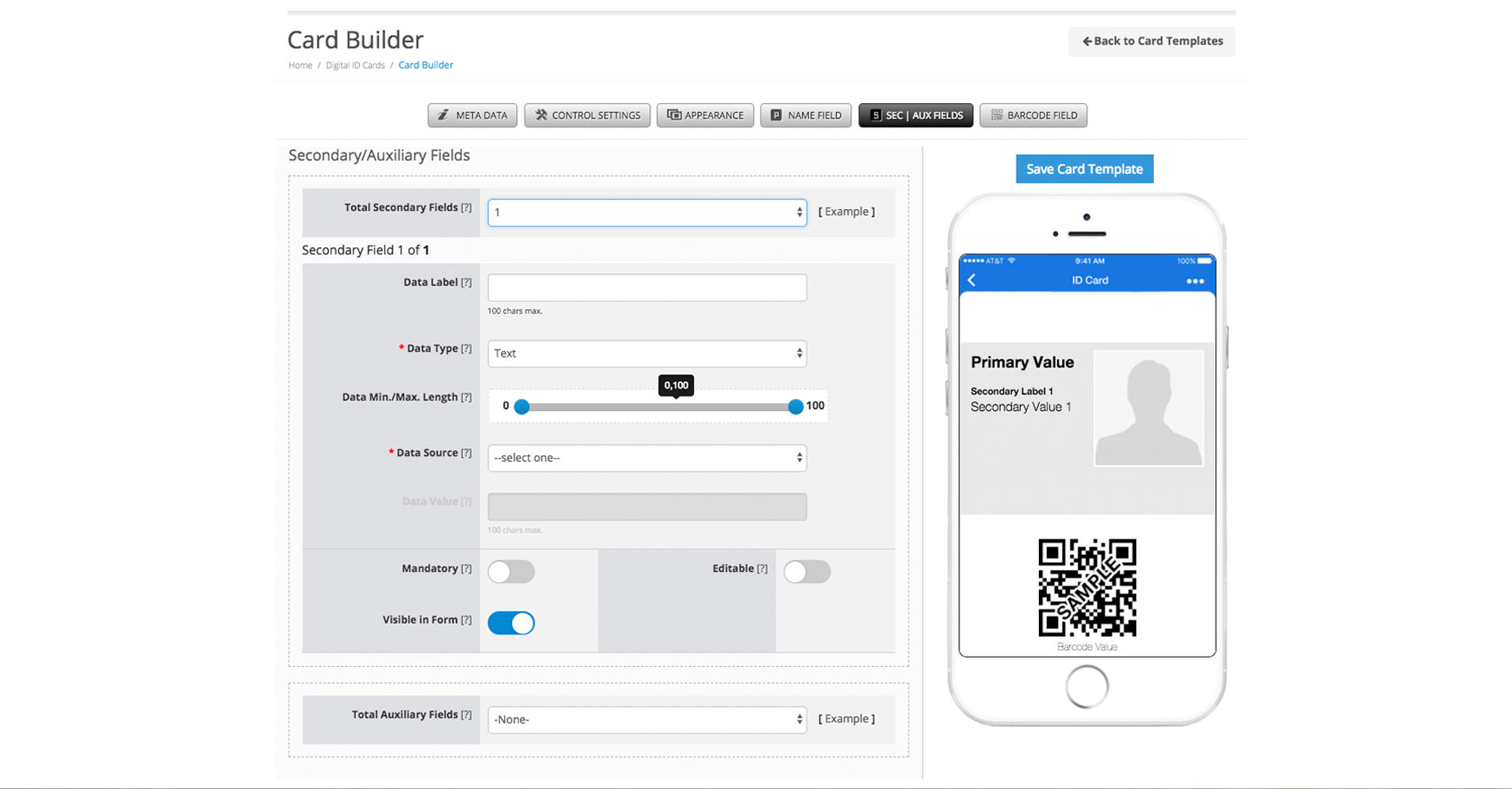 Note:
Self Issued cards: Set the fields as 'dynamic' and 'editable' to enable app users to Add/Edit Card in the app. Select "mandatory" to make the field mandatory for app users to fill out during Add/Edit Card process.
Institution Issued cards: Make sure to set the fields as 'dynamic', but not 'editable' so that imported card data is displayed on the card, but the card holder won't be able to change it. Select "Disable Deeplink" if you don't want the Add/Edit Card form in the app to be auto populated with the data supplied in the link.
Step 7. Under "Barcode" choose a preferred Barcode type and enter a Barcode Value question.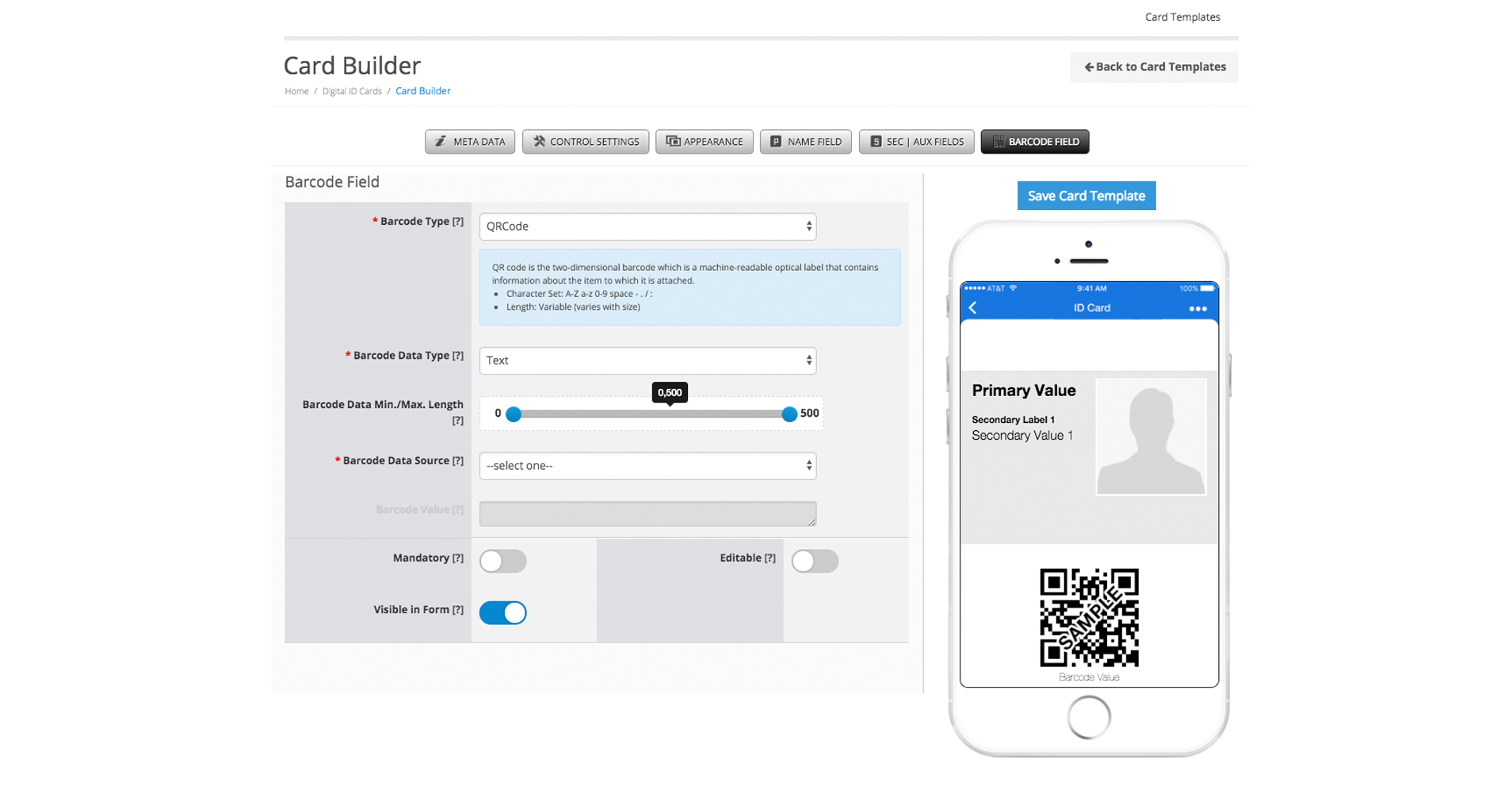 Note: Barcode Value is a value that will be displayed in the Barcode. This is usually employee/student/member ID number or can be anything you want to be able to scan to recognize the user.
Step 8. Click on "General Settings" to choose card issuance method.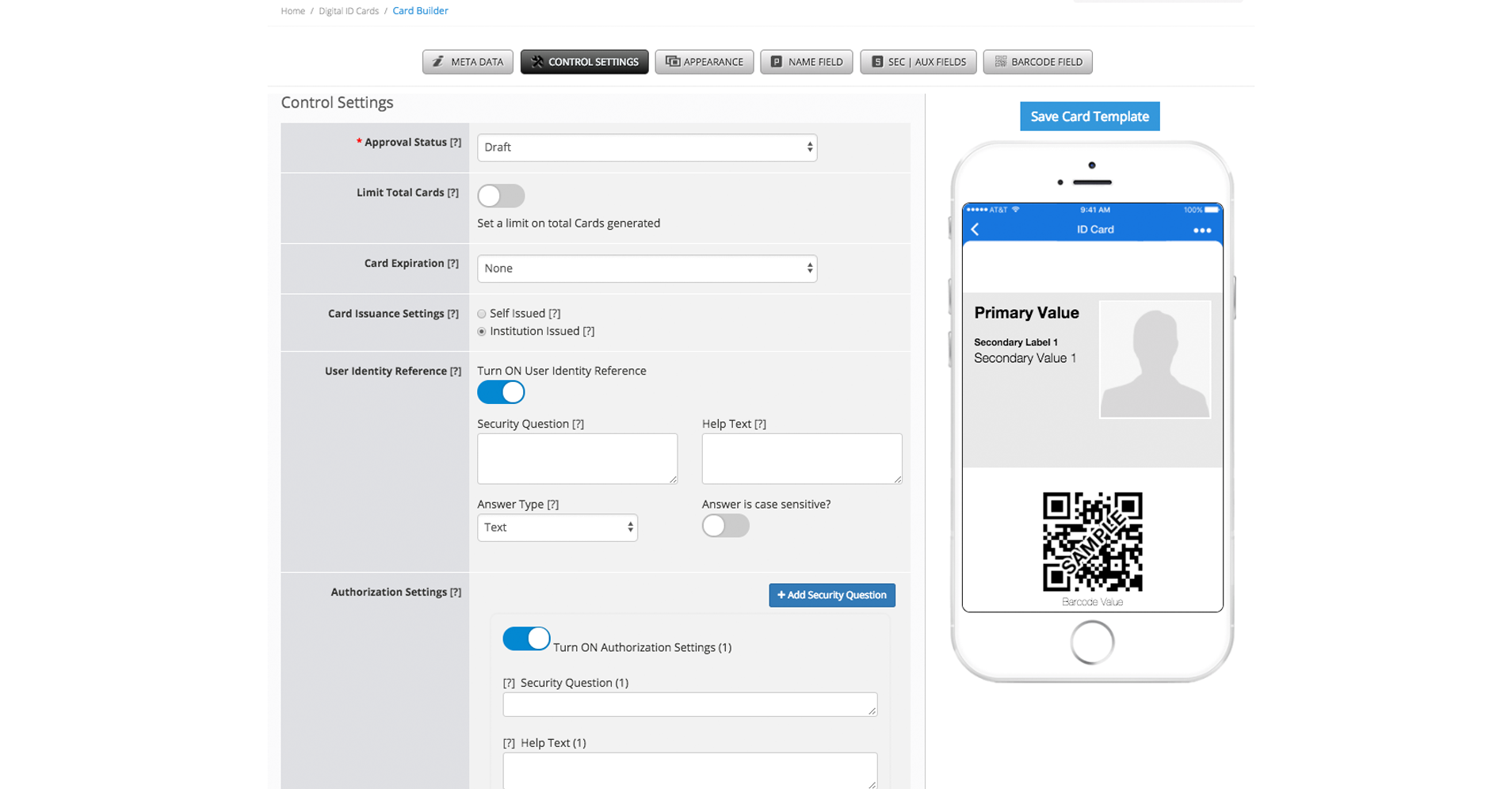 Note: Select 'Institution Issued – Self Provisioned' to only allow administrators to issue ID cards and "Self-issued" to let the app users to self-issue their own ID cards.
Step 9. For Institution Issued cards: Enter your Security Questions and Click on "Save Card Template" to save your changes.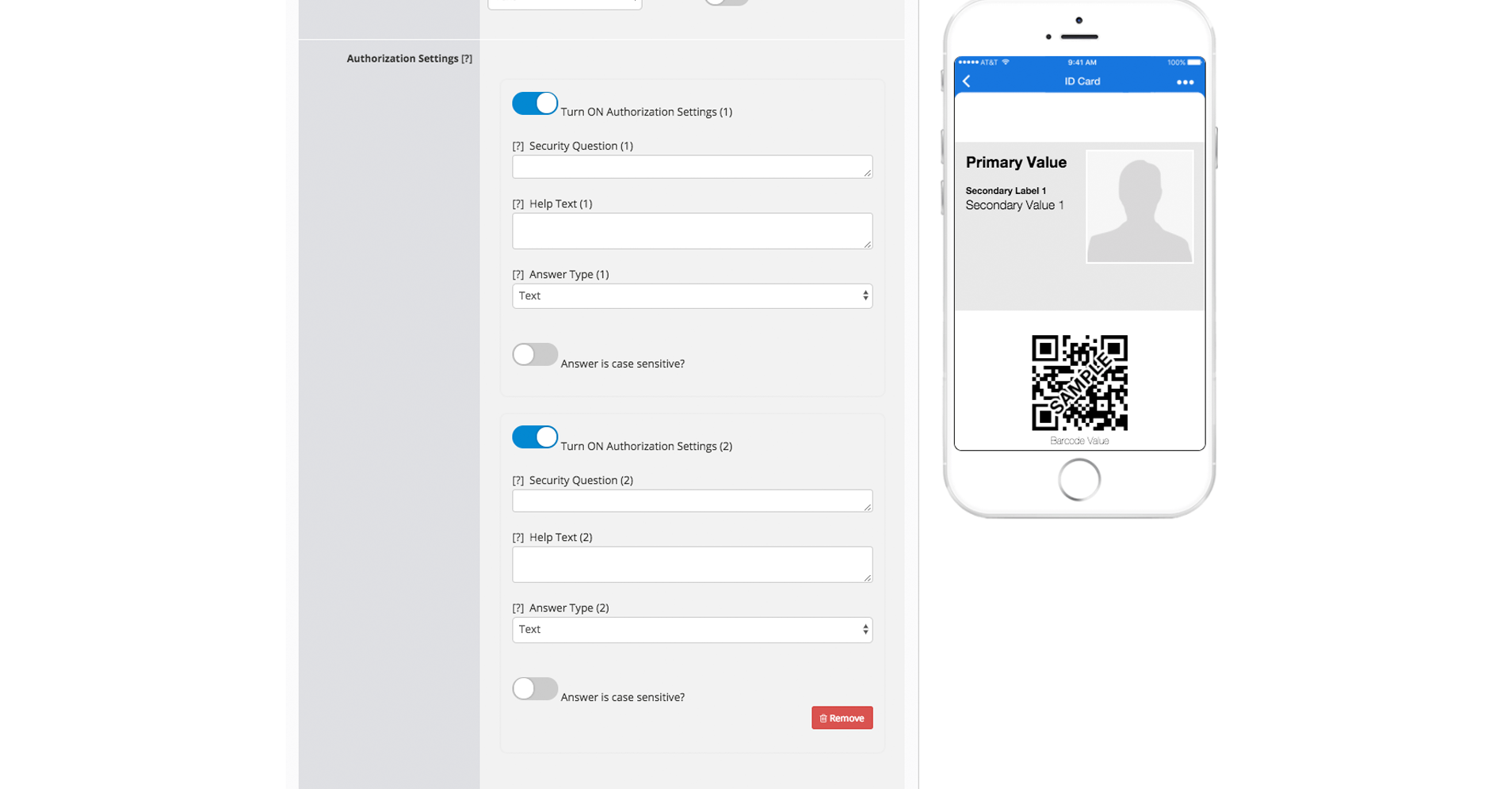 Note:
User Identity Reference is a unique ID that will be attached to each card (e.g. phone number, email address).
Authorization is a secret question used for user identity authentication (e.g. date of birth, last 4 digits of SSN).
After importing this data, users will be asked to verify it upon ID creation in the app.