Step 2.
Edit a default template by clicking on "edit" or click on "Create Card Template" to create a new card template from scratch.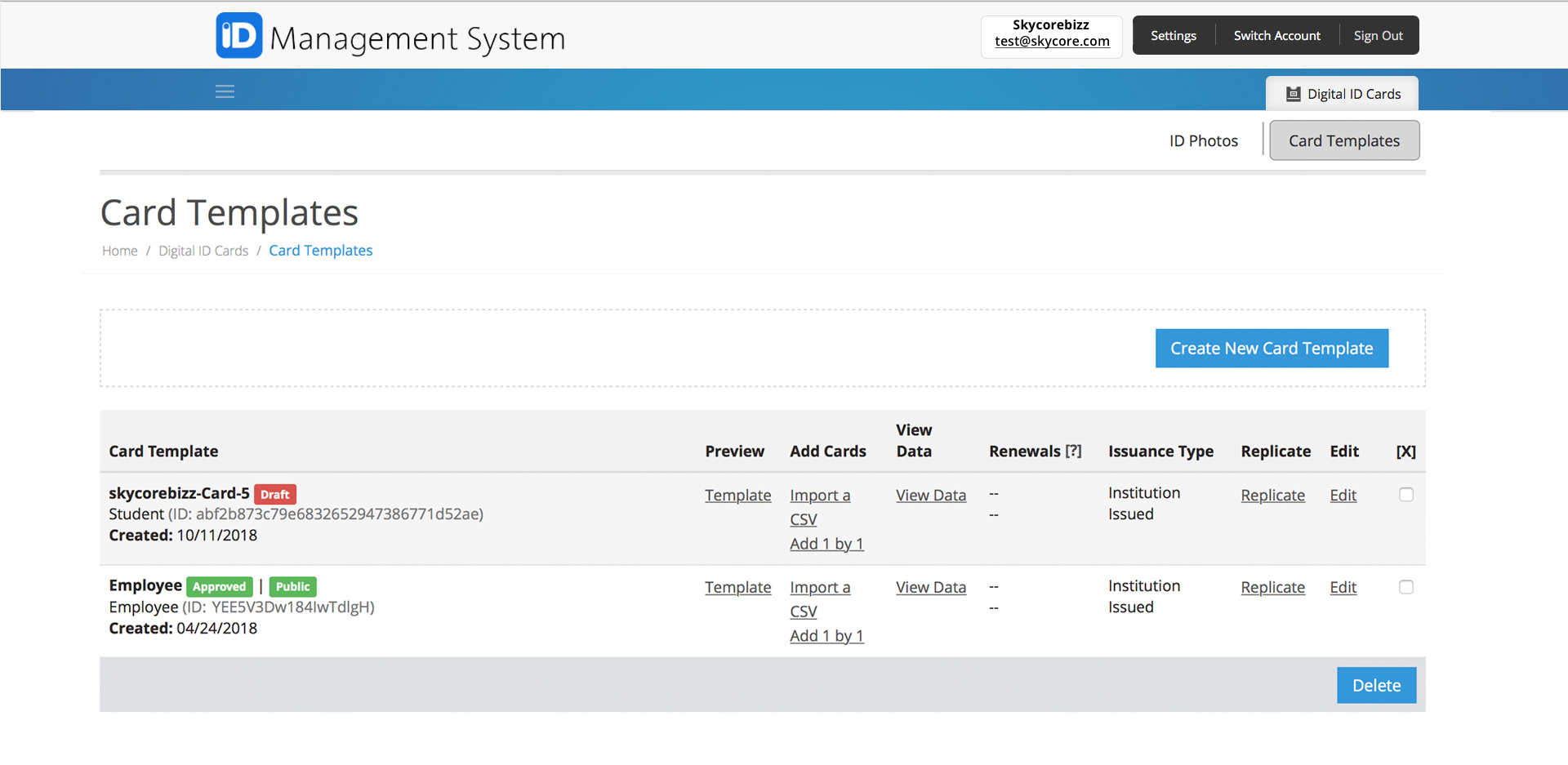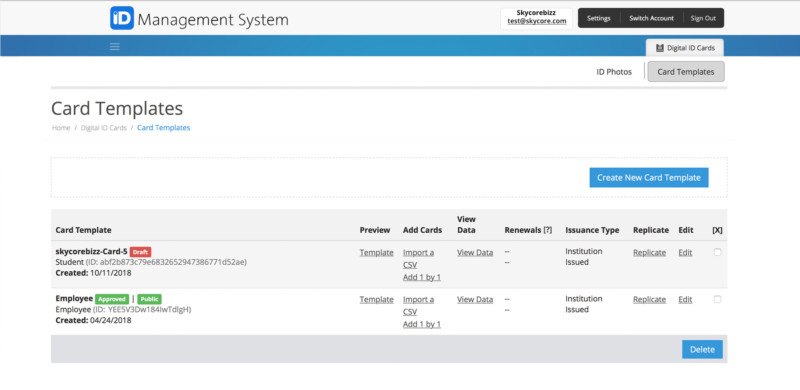 Step 3.
Click on "Template Settings" and enter a template name. Then choose a status for the card template.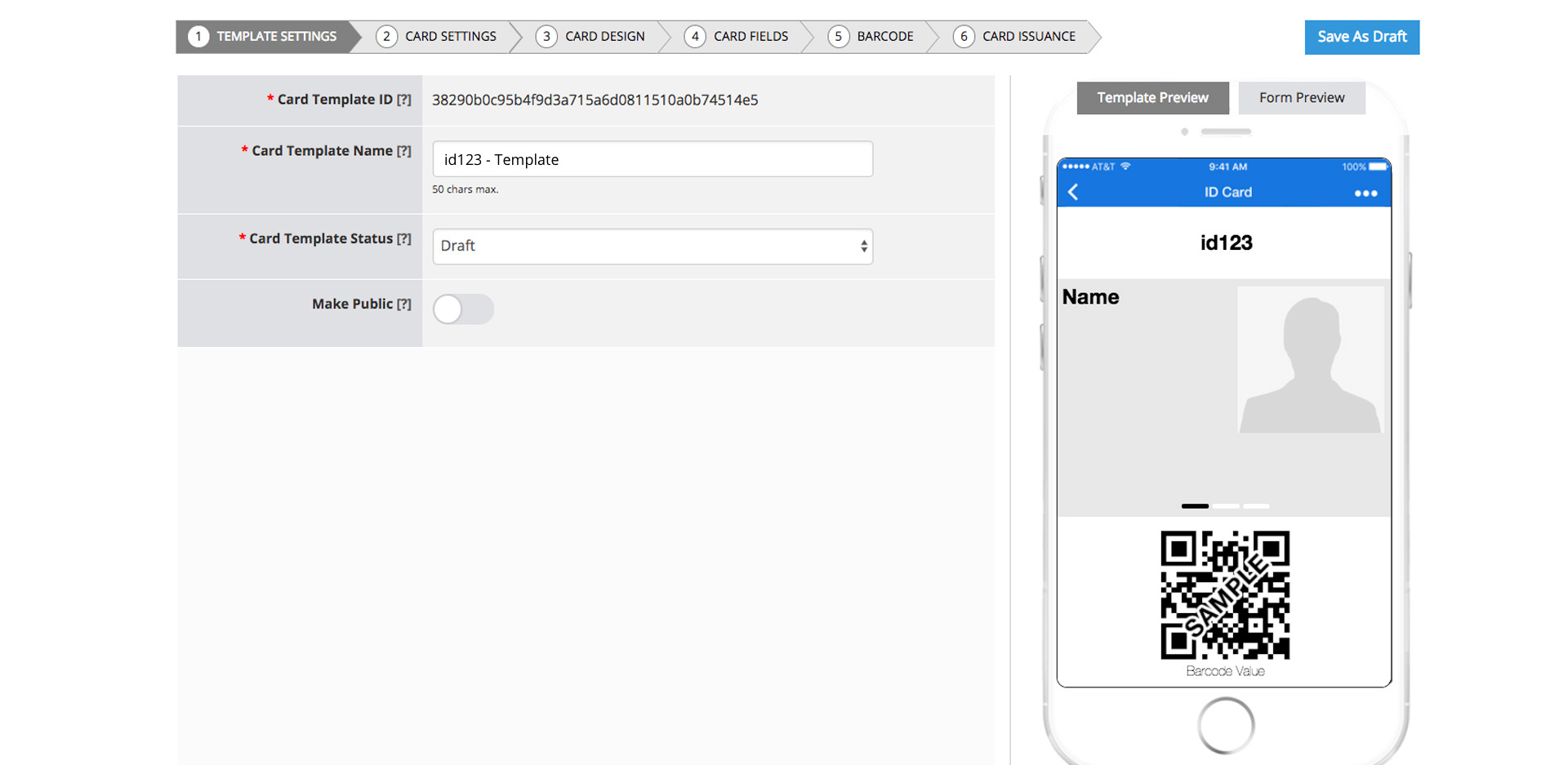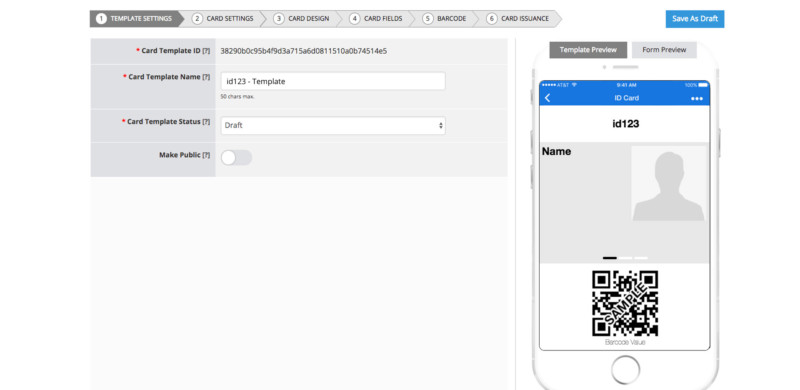 Step 4.
Click on "Card Settings" and choose your "Card Type" (student, teacher, employee,etc.) or create a custom card type. You can also set an expiration date, after which the card(s) will expire at a specific time or duration. Additionally, you can add your own terms & conditions in the "Card terms of use" description field. Once provided, each app user must agree to the terms before installing their card.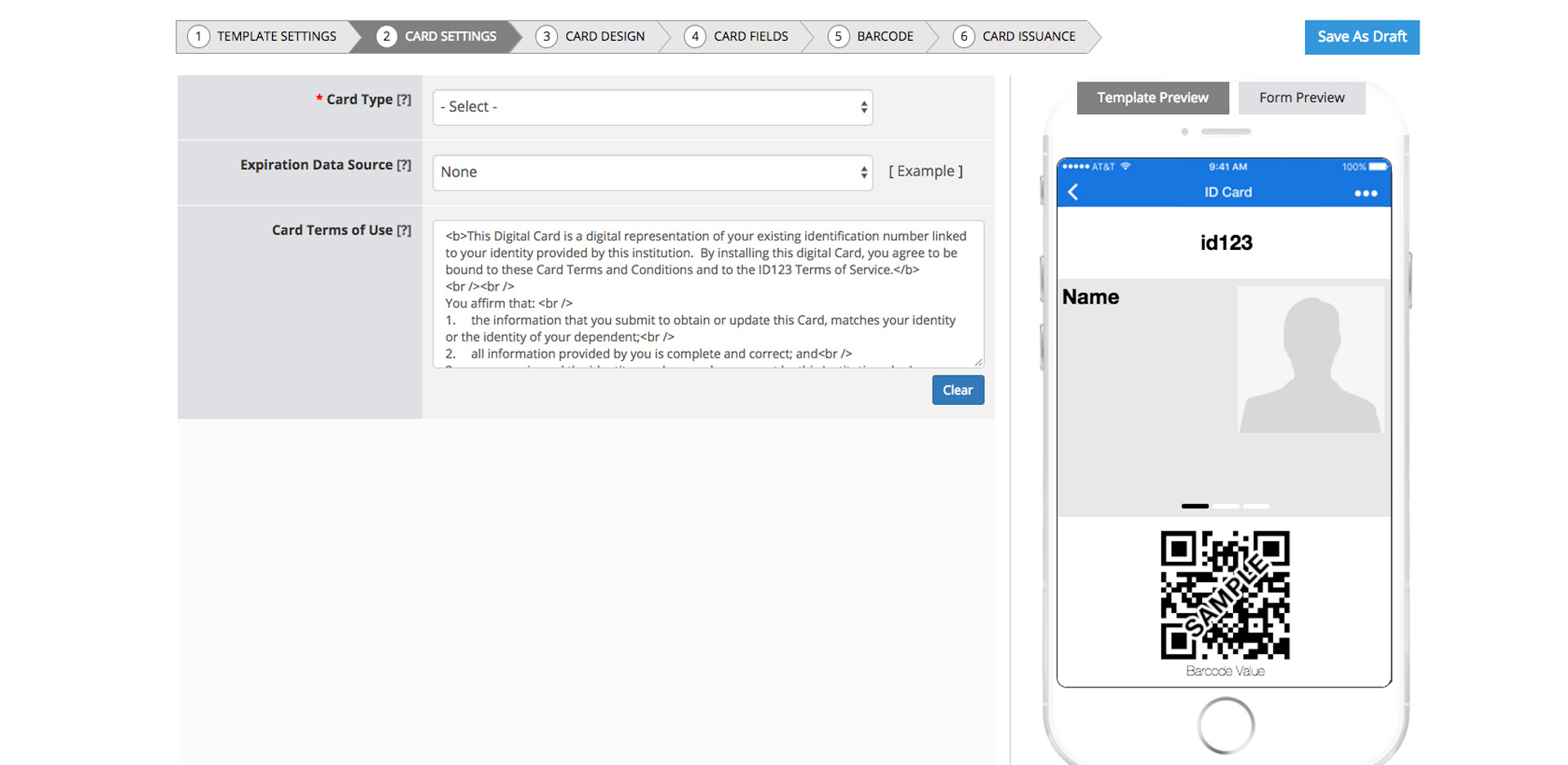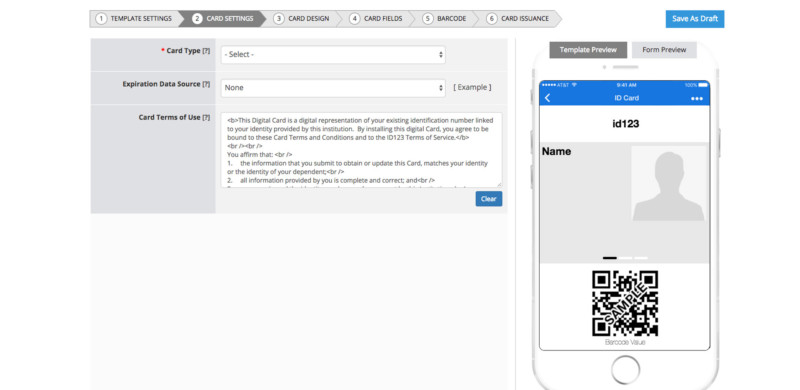 Step 5.
Click on "Card Design" to customize the background/font colors and add an animation that will display on the card. You can also upload a full logo which will replace the title of the card with your logo or upload a circle logo which will appear in the top right corner of the card. You can also upload a placeholder ID photo to see the final card design.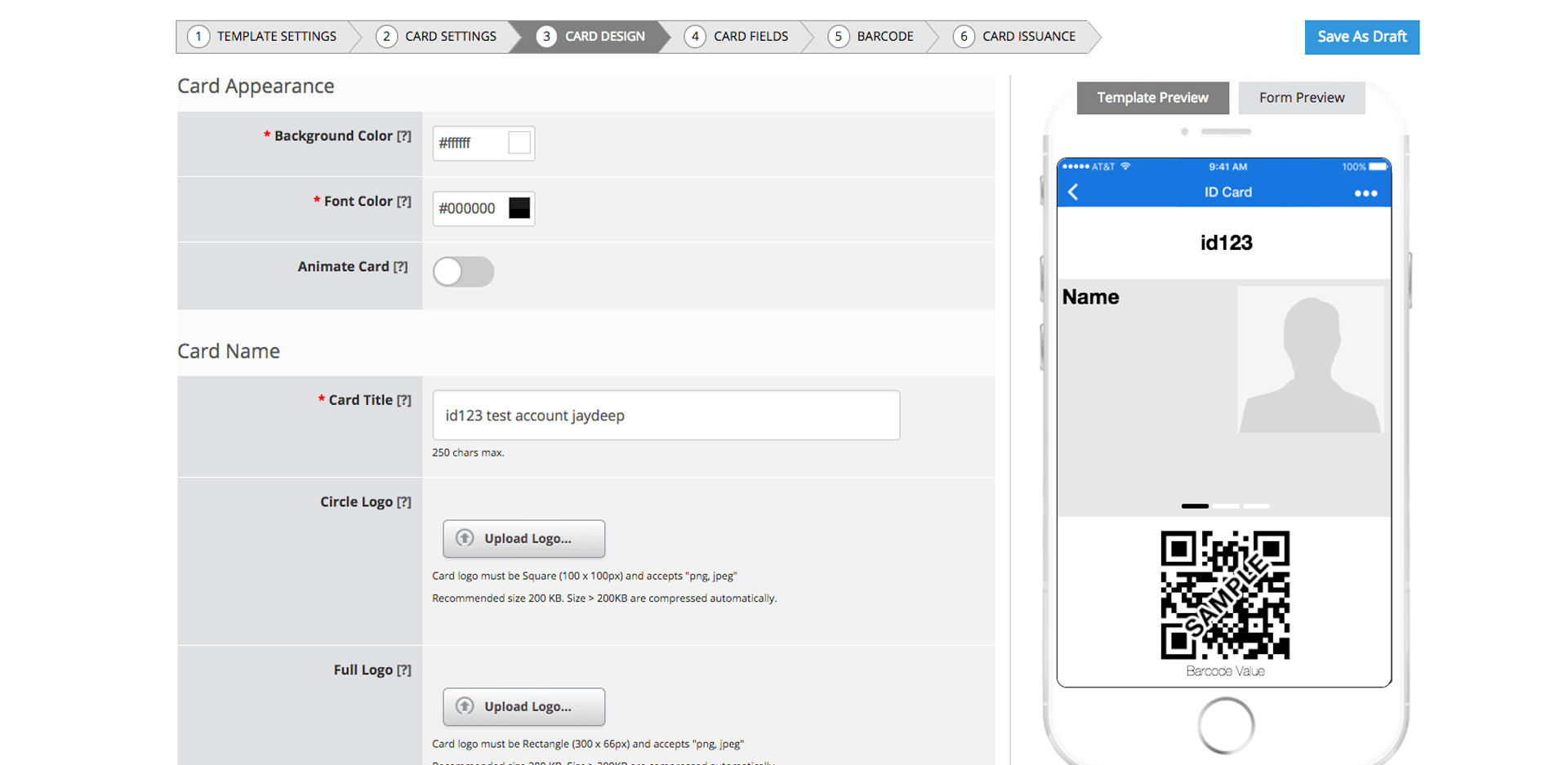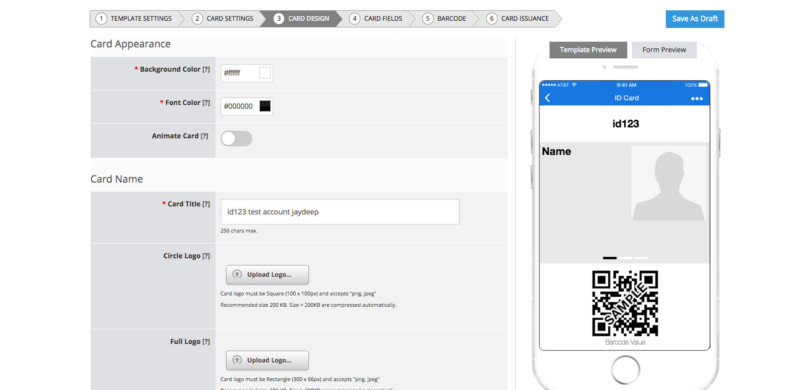 Note: Under 'Card ID Photo', enabling "Editable" allows app users to upload and edit their ID photo.
Enabling "Photo Moderation" allows administrators to review and approve/deny uploaded ID photos before they are added to the card. The card will remain invalid until the photo is approved by an administrator.
Step 6.
Click on "Card Fields" to add, edit or remove card data fields on the card template. Click on "Example" to see where each field will appear on the card.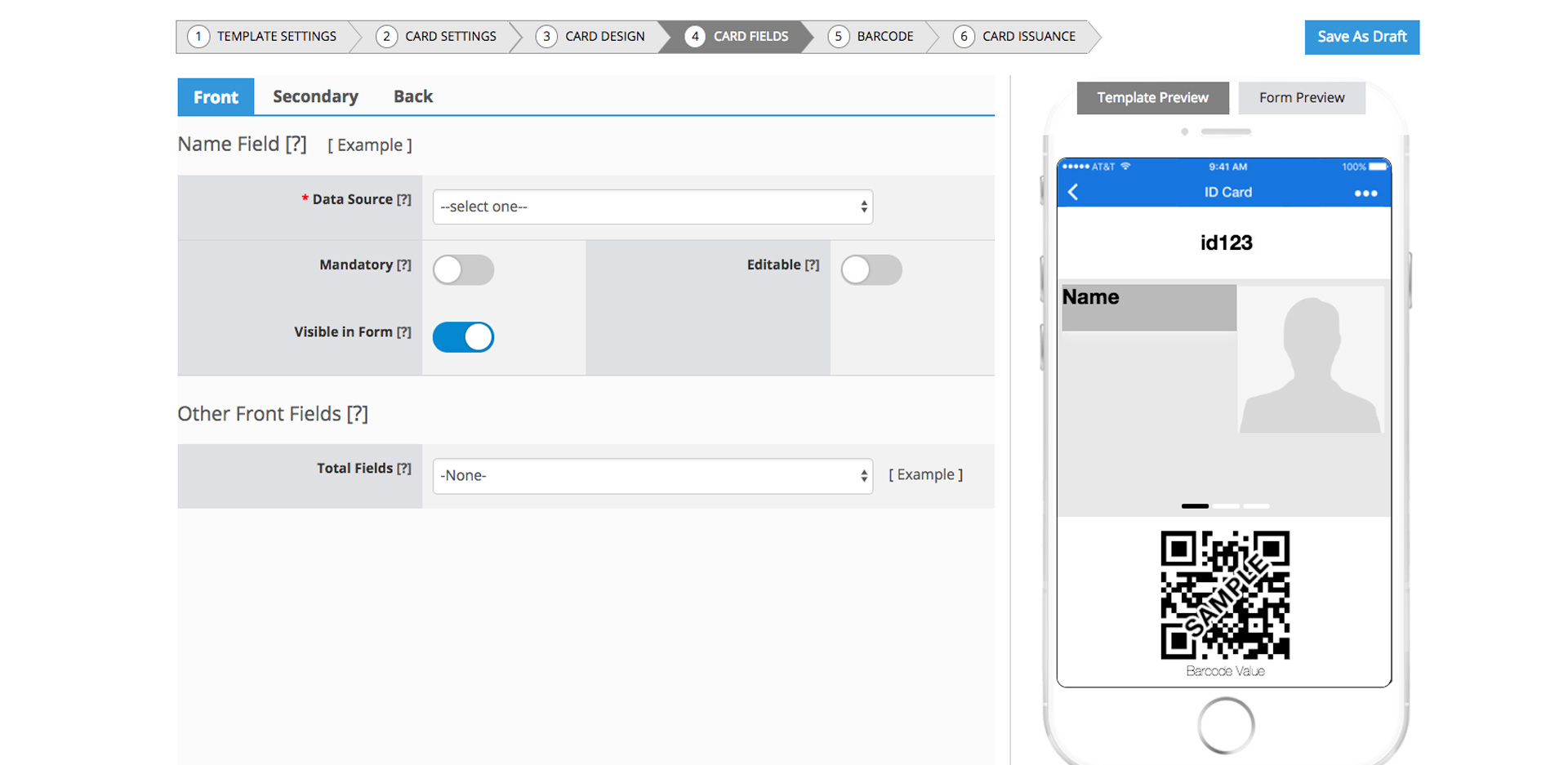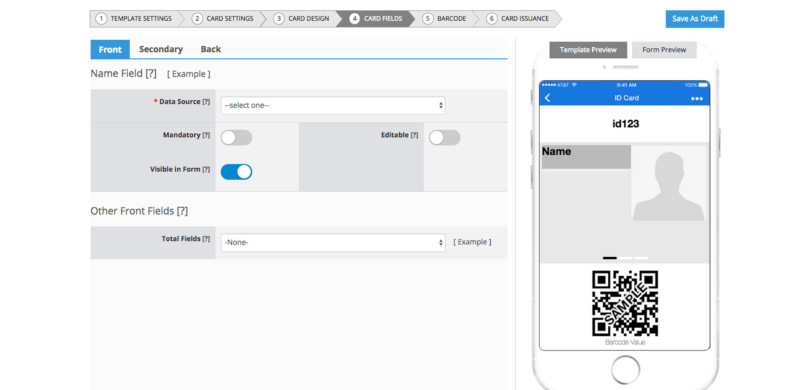 Step 7.
Under "Barcode" choose to either hide or display a barcode on the card. If the barcode is displayed you can choose to auto-generate barcodes, in which the system will create a unique barcode value for each installed called. If the auto-generated barcode feature is disabled, then you can choose your preferred data source for the barcode value.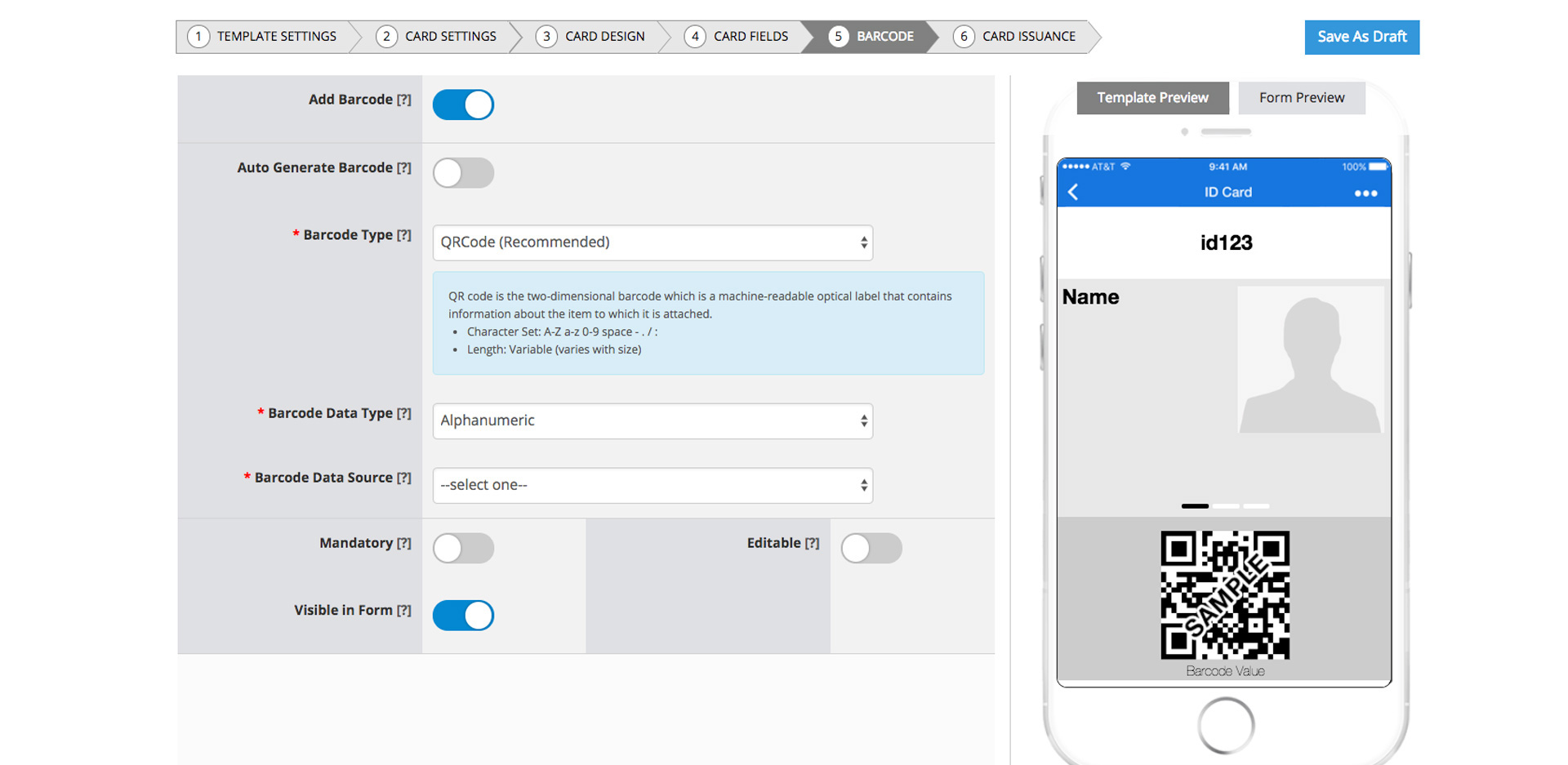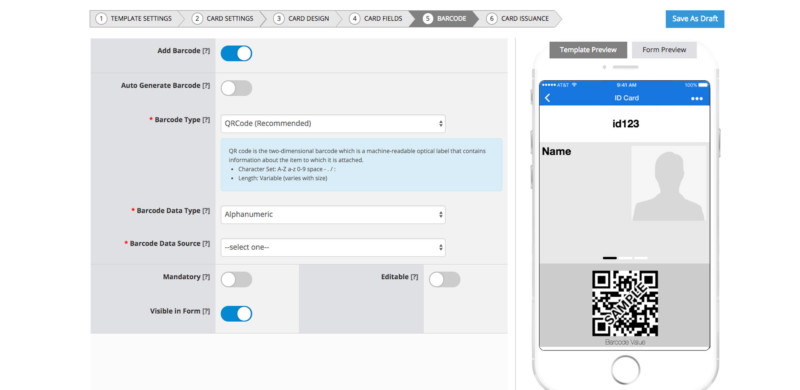 Note: Barcode Value is a value that will be displayed in the Barcode. This is usually employee/student/member ID number or can be anything you want to be able to scan to recognize the user.
Step 8.
Click on "Card Issuance" to choose your preferred card issuance method.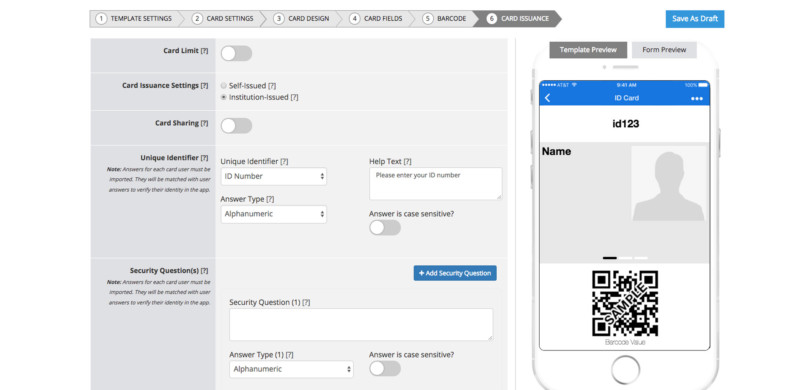 Note: "Institution Issued" – Card issuance is provisioned by the institution. The app user must enter in a unique identifier or email address and a security question(s) which must match with data imported by the administrator in the IDMS. to only allow "Self-issued" – Card issuance is self-provisioned by the app user in which they can install their card without provision from the institution.