The Future of Emergency Tracking
Many schools and businesses have made the decision to incorporate a "Lockdown Protocol" into their emergency procedures. To make sure no one leaves the building during a lockdown, administrators need to have effective attendance tracking procedures in place. However, taking attendance on a piece of paper is extremely time-consuming and ineffective.

ID123 mobile ID cards can be integrated with attendance tracking systems or Google Sheets. This can help school and business administrators keep track of their students and employees quickly and effectively during emergencies.
ID123 allows institutions to take attendance in 3 different ways: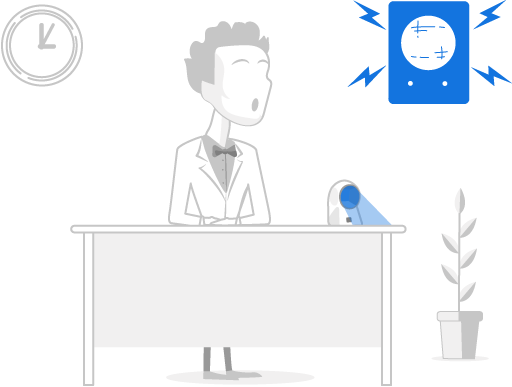 1. Barcode Scanner Check-In
A barcode scanner or barcode scanner app, such as Codereadr, allows you to scan digital ID cards to track attendance. First, admins will send mobile ID cards to their students and employees via email. After that, card users will simply download the ID123 App, install their digital ID cards on their mobile devices and scan the barcode to check in.
2. Barcode Display Check-In
Administrators can generate unique barcodes via the ID management system and display them on the school or office monitor every day. After that, cardholders can scan that barcode using the ID123 in-app barcode scanner on their device to be marked as present. (This feature is in beta. Chat with us to learn more)
3. Bluetooth Check-In
To get started, administrators will need to set up a Bluetooth beacon in a room. The app will then automatically check in all people with valid ID123 digital ID cards. (This feature is in beta. Chat with us to learn more)