The Future of Emergency Tracking
Many schools and businesses have made the decision to incorporate a "Lockdown Protocol" into their emergency procedures. In an emergency, making sure all students and employees are accounted for is crucial. However, taking attendance on a piece of paper or simply by calling people out once outside is extremely difficult, time-consuming, and ineffective.
ID123 allows its users to track attendance in 3 different ways: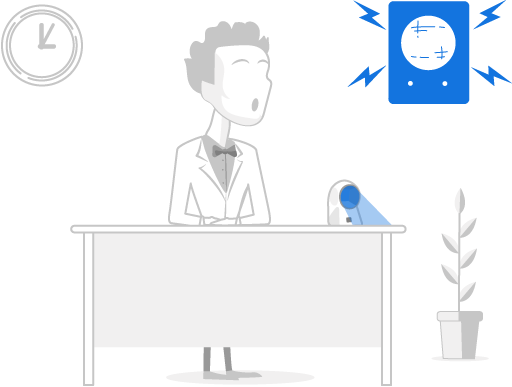 1. Barcode Scanner Check-in
A barcode scanner, such as CodeReadr App, allows you to scan digital ID cards for attendance tracking. Users can simply download the ID123 App, create their own ID card with a unique barcode, and scan that barcode to check-in.
2. Scan A Barcode Check-in
You will be provided with a barcode that you can display on a monitor every day. Students or employees can scan that barcode using the ID123 app on their device to be marked as present. (This feature is in beta. Contact us to enable it)
3. Bluetooth Beacon Check-in
To start, you need to set up a Bluetooth beacon in a room. The app will automatically check-in all people with the appropriate ID123 ID Card. (This feature is in beta. Contact us to enable it)