Step 1: From your ID Management System account, click on the "ID Photos" tab.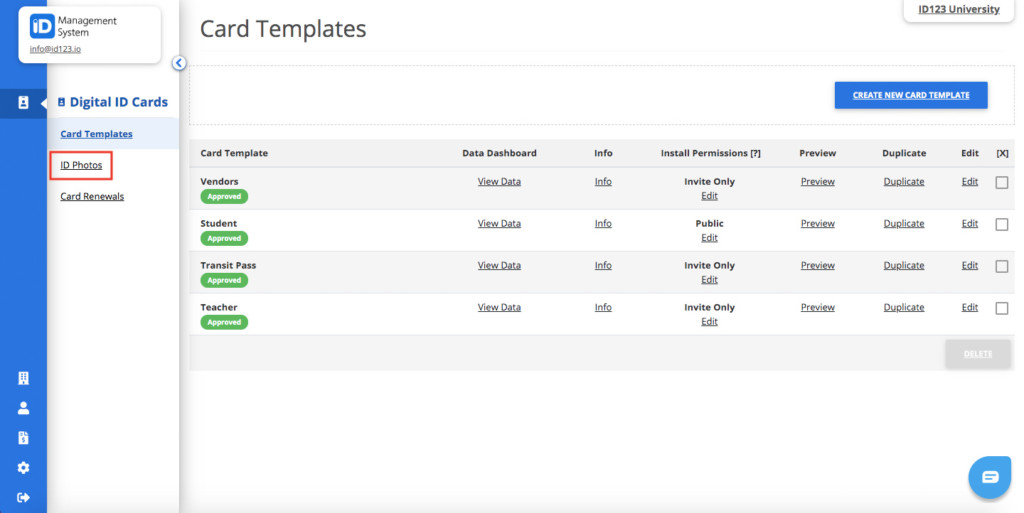 Step 2A: On the "ID Photos" page, you can see your "Pending" ID photos. Click on the "Moderate" button to start approving/denying ID photos.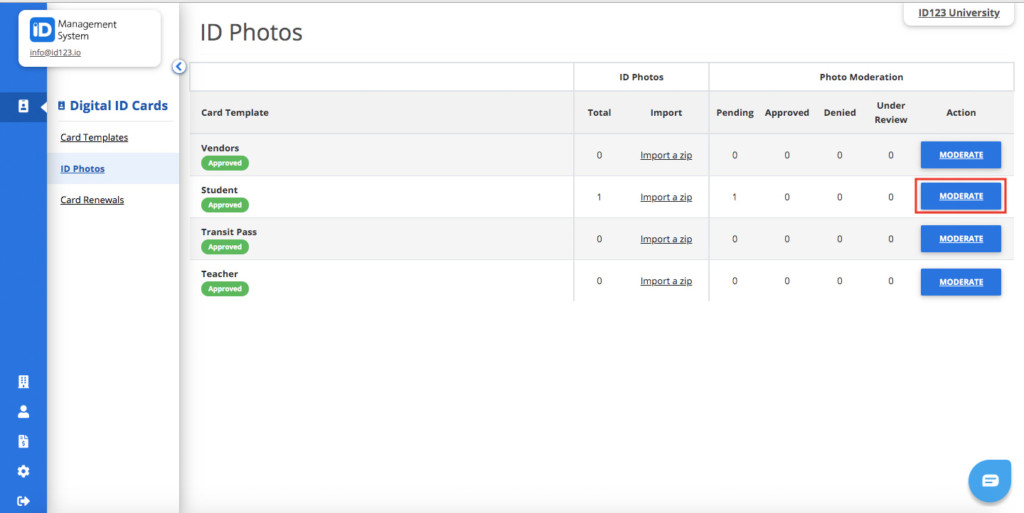 Step 2B: Once you click on the "Moderate" button, the "Photo Moderation Panel" will open. You'll be able to see the new photo submitted for approval.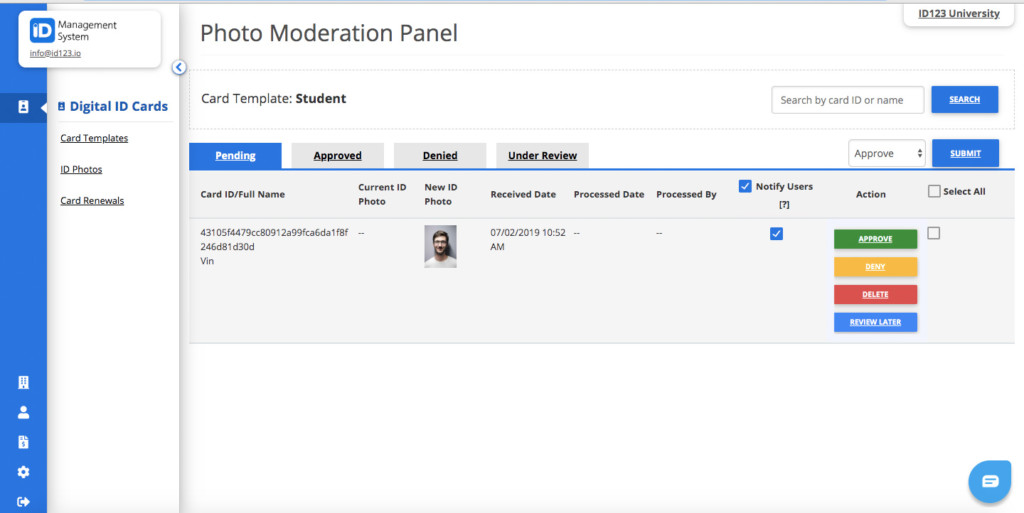 Step 3A: If the ID photo meets all of your requirements, you can proceed to click the action "Approve".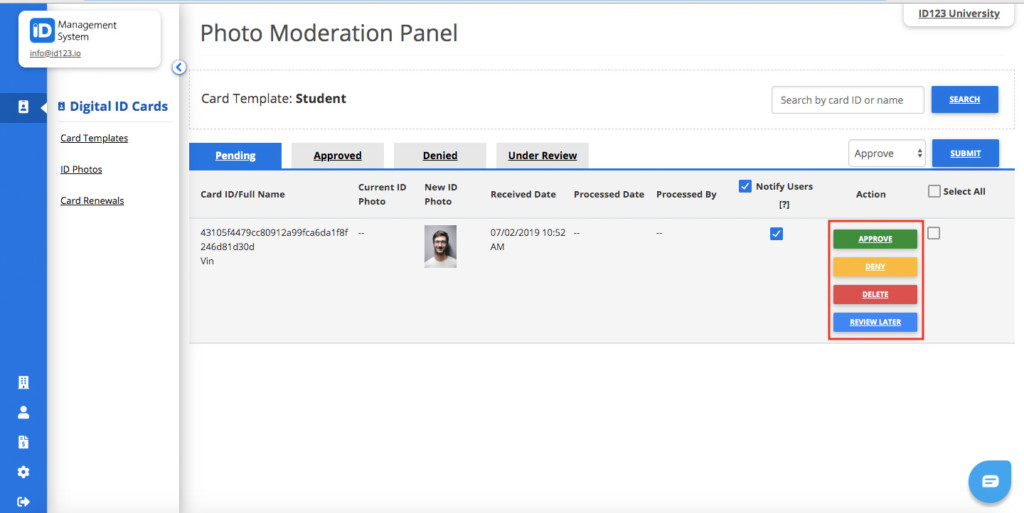 Step 3B: When denying an ID photo, you can include a message for users to know why you rejected their new ID photo.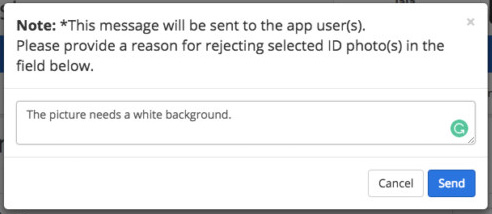 Step 4A: The "Notify Users" feature allows you to notify your app users via email.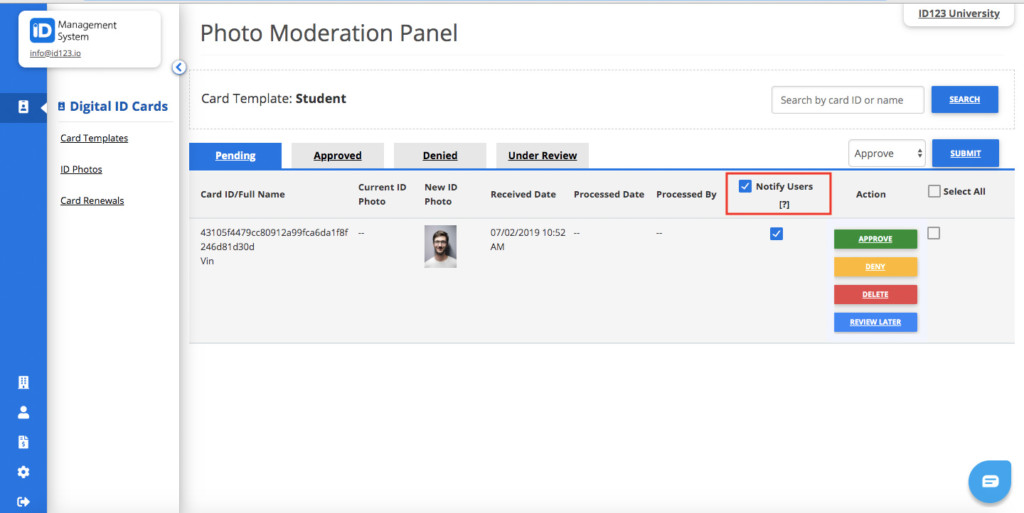 Step 4B: Unselect the "Notify Users" button if you don't want to notify users regarding the approval or denial of their ID photos.

---
If you have any more questions regarding ID photo moderation, do not hesitate to chat with us!