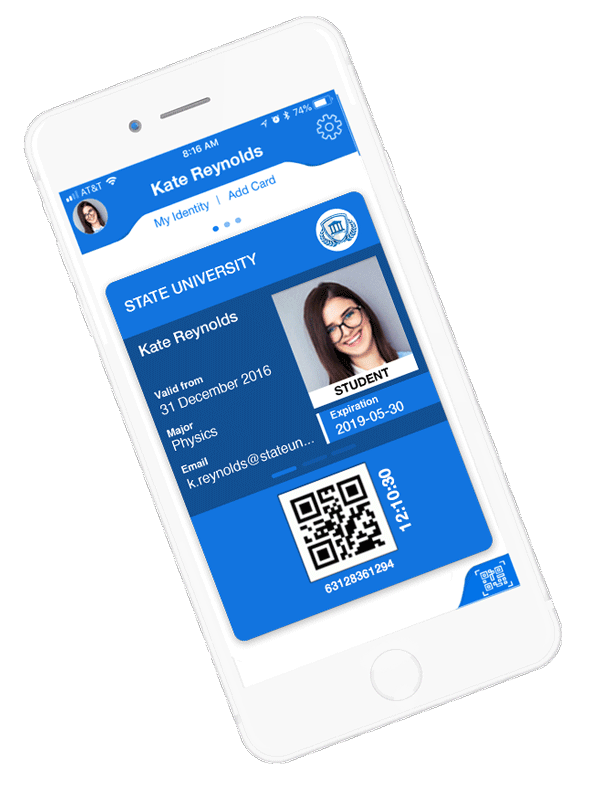 Administrators can customize IDs
After claiming their institution, administrators will get access to the ID Management System where they can can set the standard ID card design for their entire institution. Customization of ID cards includes a logo, background color, font color, card info fields, and type of barcode.
Note: Unclaimed institutions will not have personalized ID cards. They will automatically be provided with the default white ID card design.