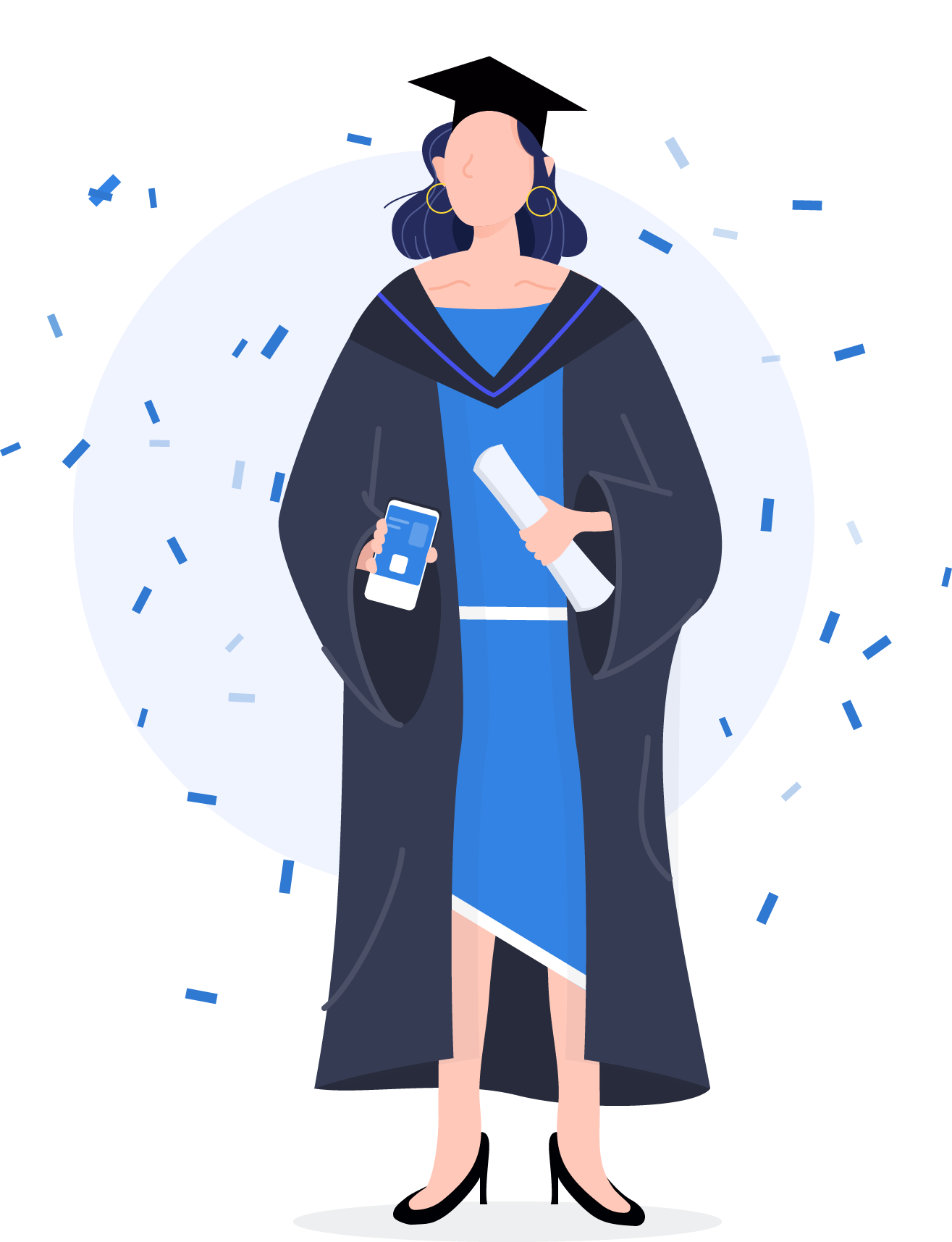 What are Alumni ID Cards Used for?
Being a member of an alumni association helps alumni stay connected with their alma mater and receive various benefits from their school. Benefits of an alumni association membership range from networking opportunities and professional development resources to discounts at bookstores and sporting events. Every school has its own list of alumni membership benefits.
Alumni ID cards are issued both for symbolic reasons, as well as a means of accessing alumni membership benefits.
Alumni ID card membership benefits may include: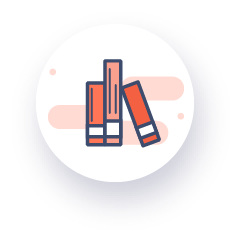 Use of Cafeteria, Library & other School facilities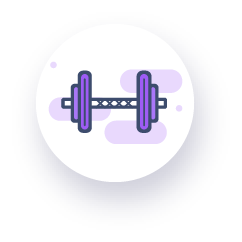 Discounts at affiliated businesses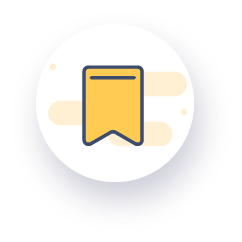 Networking & Fundraising Events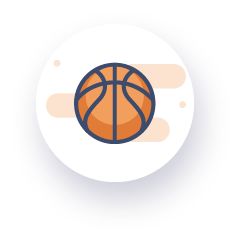 Sporting & Performing Arts Events
Mobile Alumni ID Cards, Issued Remotely
Administrators of colleges, universities, and alumni associations can issue mobile ID cards to their alumni remotely, no matter where they are located. There's no need to worry about printing and shipping costs since mobile ID cards can be sent via email. This is especially beneficial for online school programs with students all over the world. Once installed in the Alumni ID app, members can enjoy discounts and other perks when presenting their alumni mobile ID card at places authorized by their school.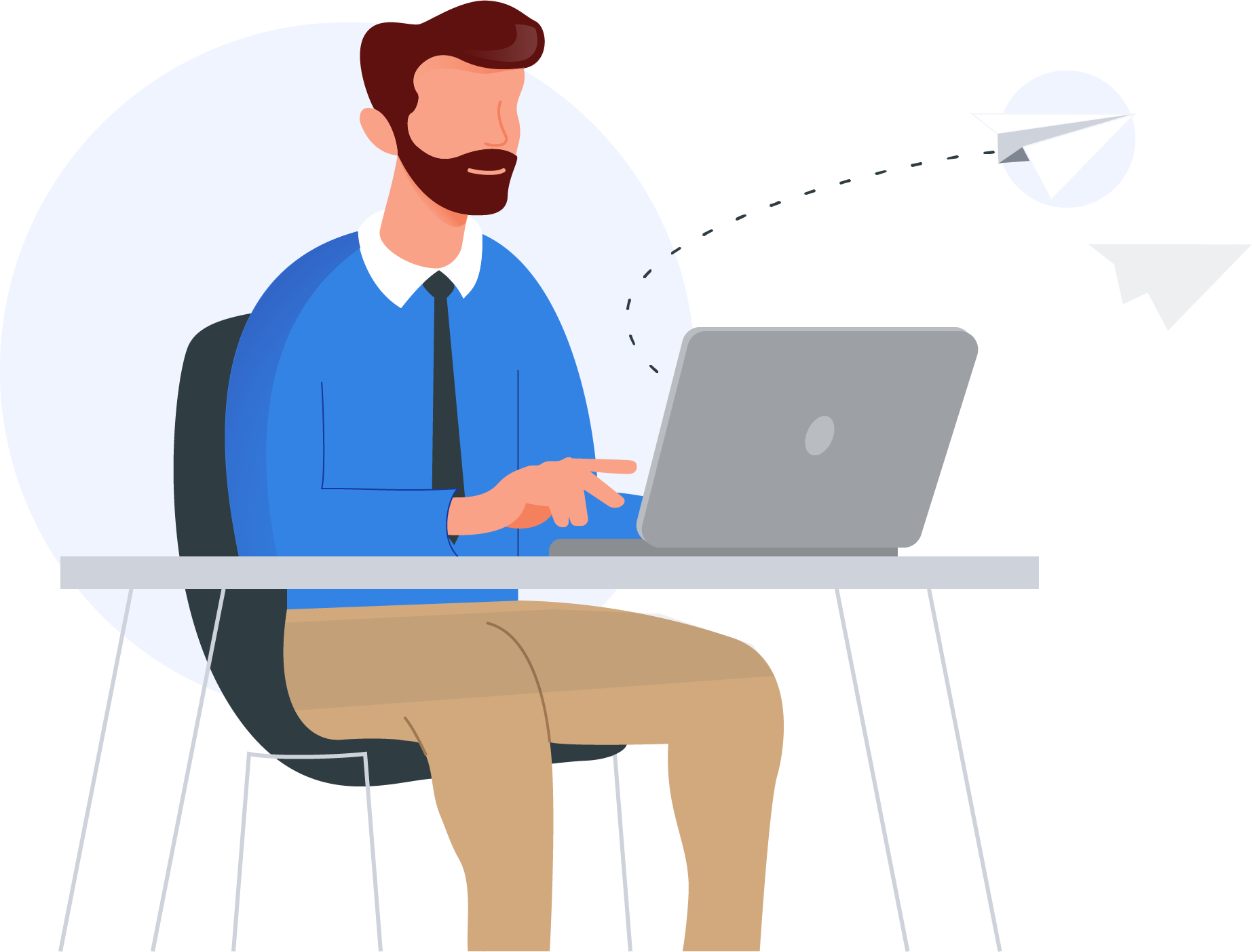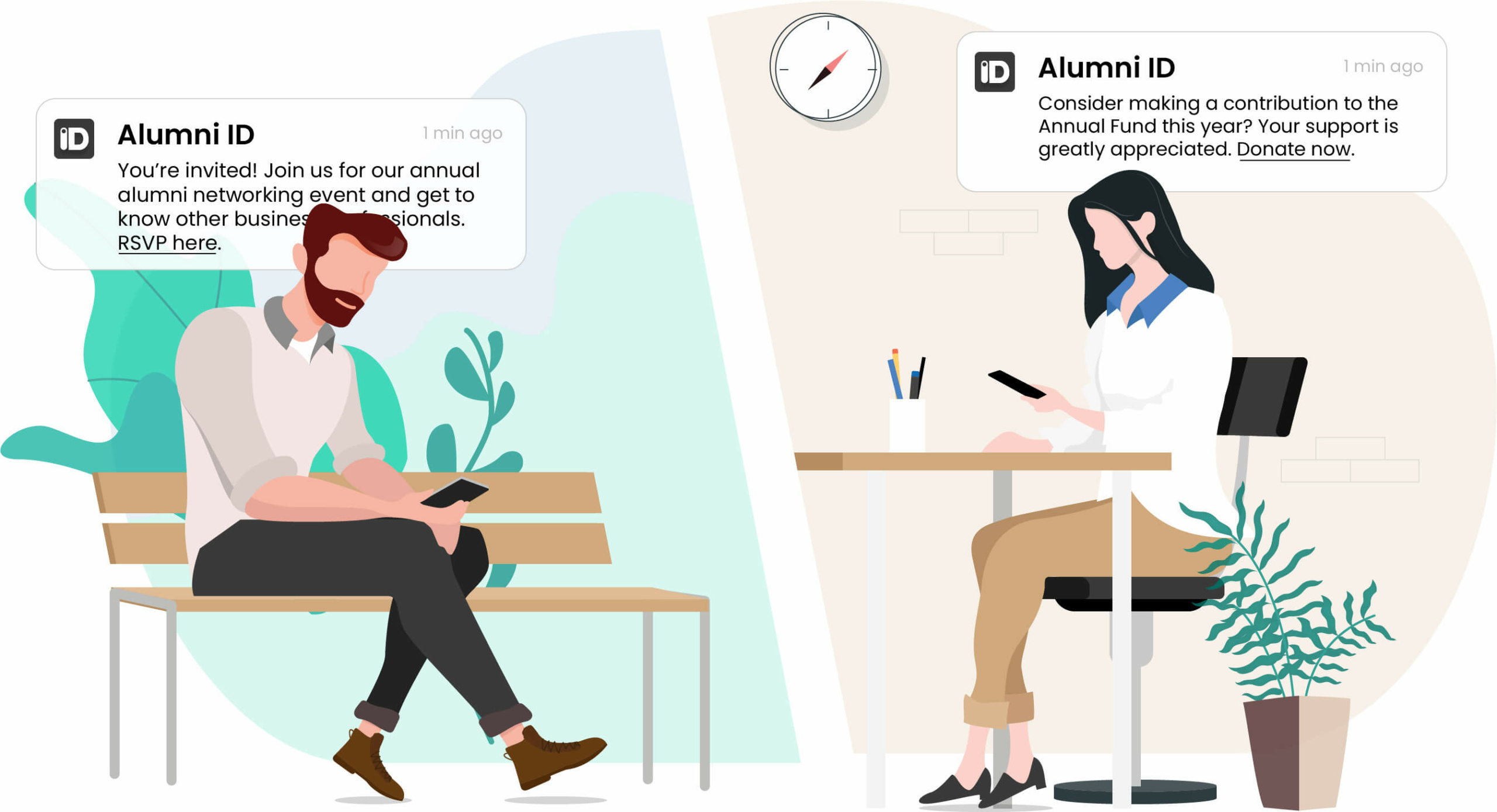 Engage with your Alumni by Sending In-App Messages
Alumni engagement is really important in building the school brand, securing donations, and recruiting new students. With the Alumni ID app, administrators can effectively engage with their alumni by sending in-app messages through our ID management system. This is a much more convenient and simple way to keep your alumni engaged than mail or email notifications. Moreover, our in-app messages can not only contain plain text but also videos and URL links.
Ways to engage with your alumni via in-app messages:
Send reminders about upcoming alumni events
Share a video from the president
Send links to donation pages