Accessibility in ID123
At ID123 our mission is to change the world by providing digital identification technologies to institutions, so they can issue credentials to anyone with a mobile device. It is a priority of ours to make sure the mobile identification cards are inclusive and accessible to all users.

Dedication to Accessibility
Our team regularly works to ensure that the new features we add to our digital ID card wallet comply with notable disability laws including: The Americans with Disabilities Act (ADA), Disability Discimination Act (DDA), The Accessibility for Ontarians with Disabilities Act (AODA) and other international accessibility regulations. Our mobile ID card apps have been designed so that its content is accessible to a wide range of disabilities including vision, mobility, and hearing.
We are committed to the continuous improvement of our digital identification software and will continue to support additional accessibility features as technology evolves and accessibility guidelines change. Providing our customers with the best user experience possible is of the utmost importance to us.
Compliance with ADA and other Disability Laws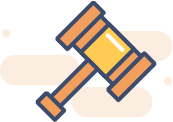 The Americans with Disabilities Act and other disability laws require businesses and institutions to provide 'reasonable accommodation' for the disabled and not put disabled persons at a 'substantial disadvantage' compared to others. It is the responsibility of each business and institution to adhere to their countries laws, by providing an appropriate environment, facilities, tools, adjustments, etc. You can learn more about your country's specific disability laws here. Our digital ID cards and ID Management System have accessibility features that assist our customers in achieving compliance with their country's disability laws. Our ID Management System and mobile ID card apps are designed to adhere to the standards of WCAG 2.0 Level AA which meets the legal requirements for most accessibility laws. However, as stated previously, compliance is dependent on local regulations and it is the responsibility of each institution to ensure the standards we adhere to match their local regulations. Any exceptions to WCAG 2.0 Level AA standard are documented in a VPAT, which is available upon request by institutional customers.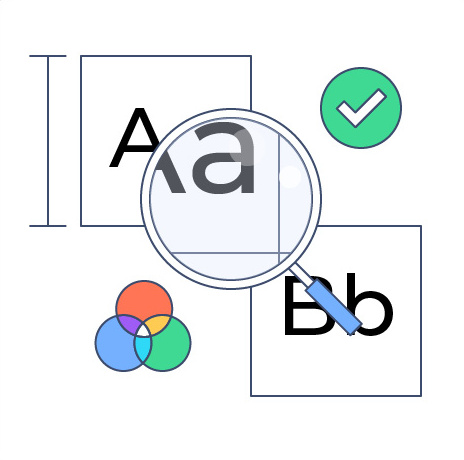 Accessibility Testing
We regularly test our digital ID applications internally with our own dedicated Q&A team and accessibility experts. Periodically, we also enable independent testers with disabilities to test new application builds and provide direct feedback. We do not use automated tools for accessibility testing because we believe that accessibility testing requires a measure of human inspection and judgment rather than an automated solution which can miss the intricacies of the human experience.
Compatibility with Assistive Technologies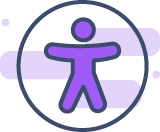 Our testers go to great lengths to test the compatibility of all native accessibility features in the latest mobile devices. Most accessibility features are included natively in newer devices, however older devices may not include all accessibility features. Due to device operating systems being updated regularly, we are only able to ensure native accessibility features are compatible in the latest version of our software. Unfortunately we can not guarantee older versions of our software will be compatible in new devices or new versions of our software will be compatible with older devices. In order to ensure compatibility with assistive technologies, make sure to keep your devices running on the latest operating system and update the app regularly.
There are also many accessibility tools provided by independent third party developers. We will do our best to remain compatible with popular third party accessibility tools, however we are not able to guarantee these third party tools are bug free or follow the same industry standards we follow. If you use an accessibility tool provided by an independent software and are experiencing an issue, please ensure the software, your browser and your operating system are up to date. If the issues persist, please let us know and we will look into it.
Accessibility Documentation Request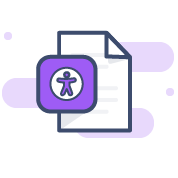 Request documentation about our efforts to make our apps as accessible as possible.
Customer support is one of our top priorities. Therefore, if any accessibility issues are identified and reported to us, we will do our best to investigate the issue and urgently work to resolve it.
If you have any questions, concerns or feedback regarding accessibility please contact us, we are happy to listen. We offer three different communication methods: