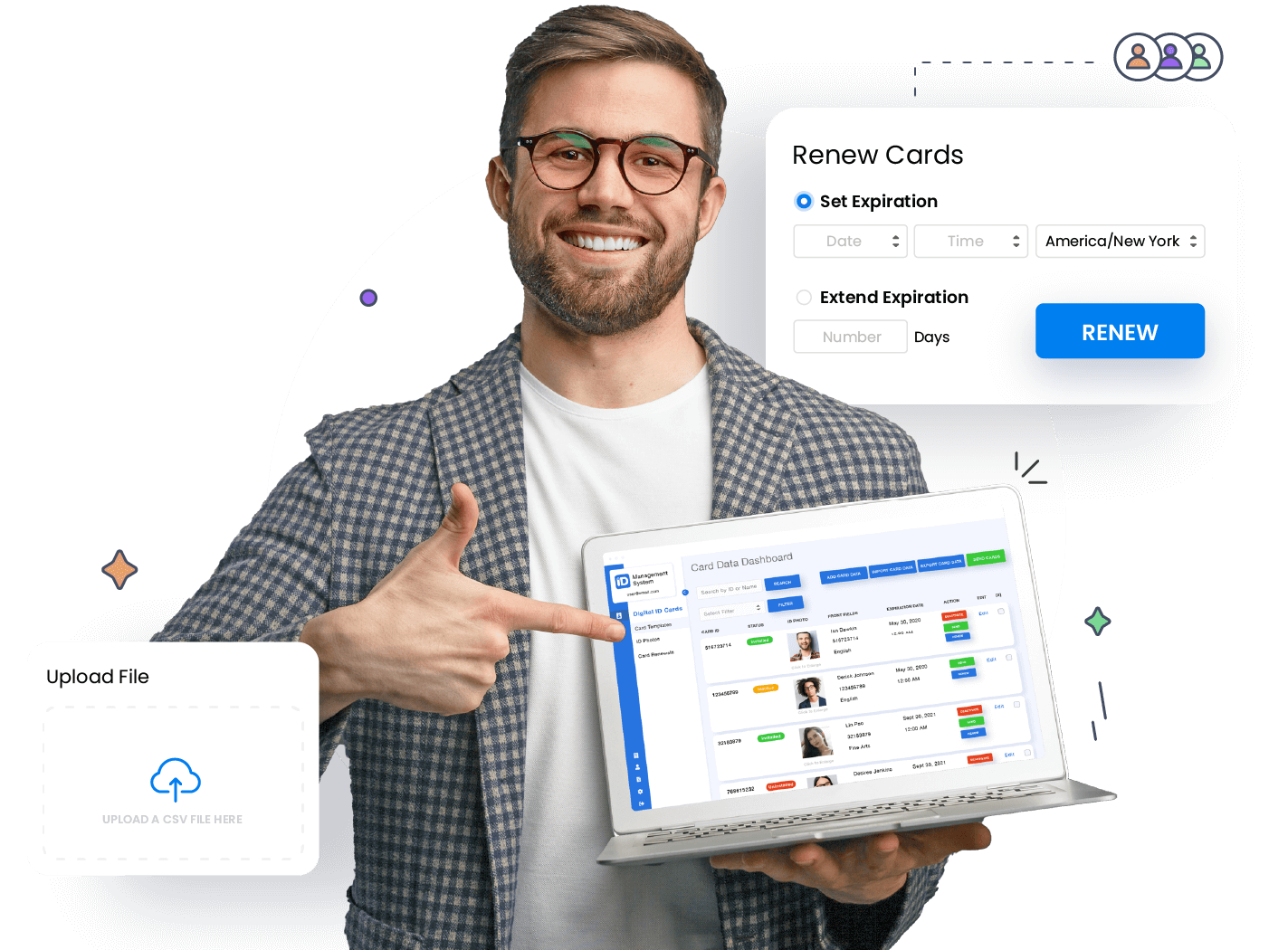 All-In-One ID Management Platform
The ID management system is an all-in-one cloud-based platform that enables card administrators to have full control of their issued and installed digital ID cards. Businesses and institutions can use the ID management system to create, issue, and manage mobile ID cards remotely.
ID Card Management Features
Key features for digital ID card administrators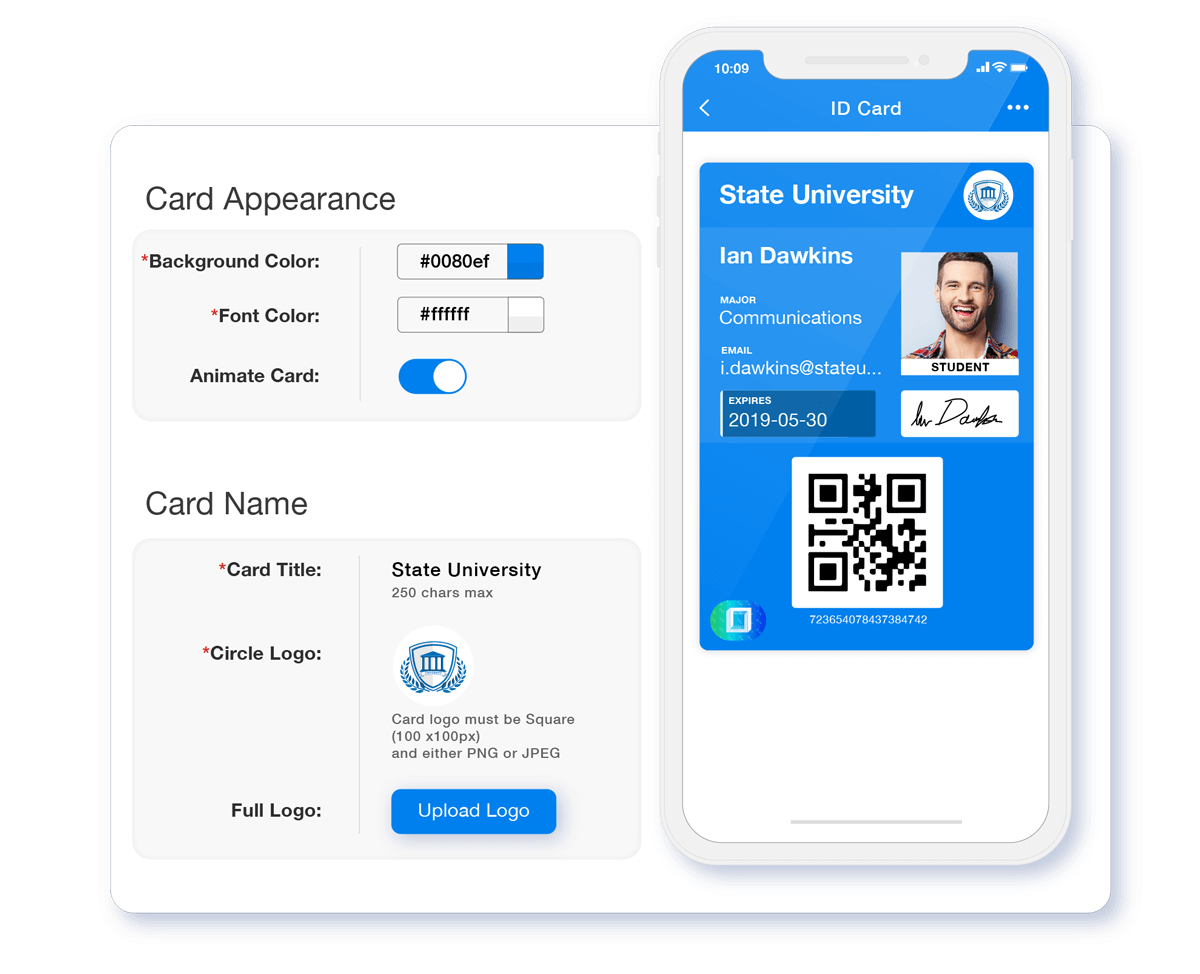 Design Mobile ID Cards
Customize the design of your digital ID cards through our ID Management System. You can upload a logo, apply background and font colors, customize card fields, add a hologram animation, and more.
Import Card Data
Import card holder data via CSV or one by one. When importing via CSV, you can choose to import card data with or without updating existing records. Existing records will be automatically updated with data from the newly uploaded file.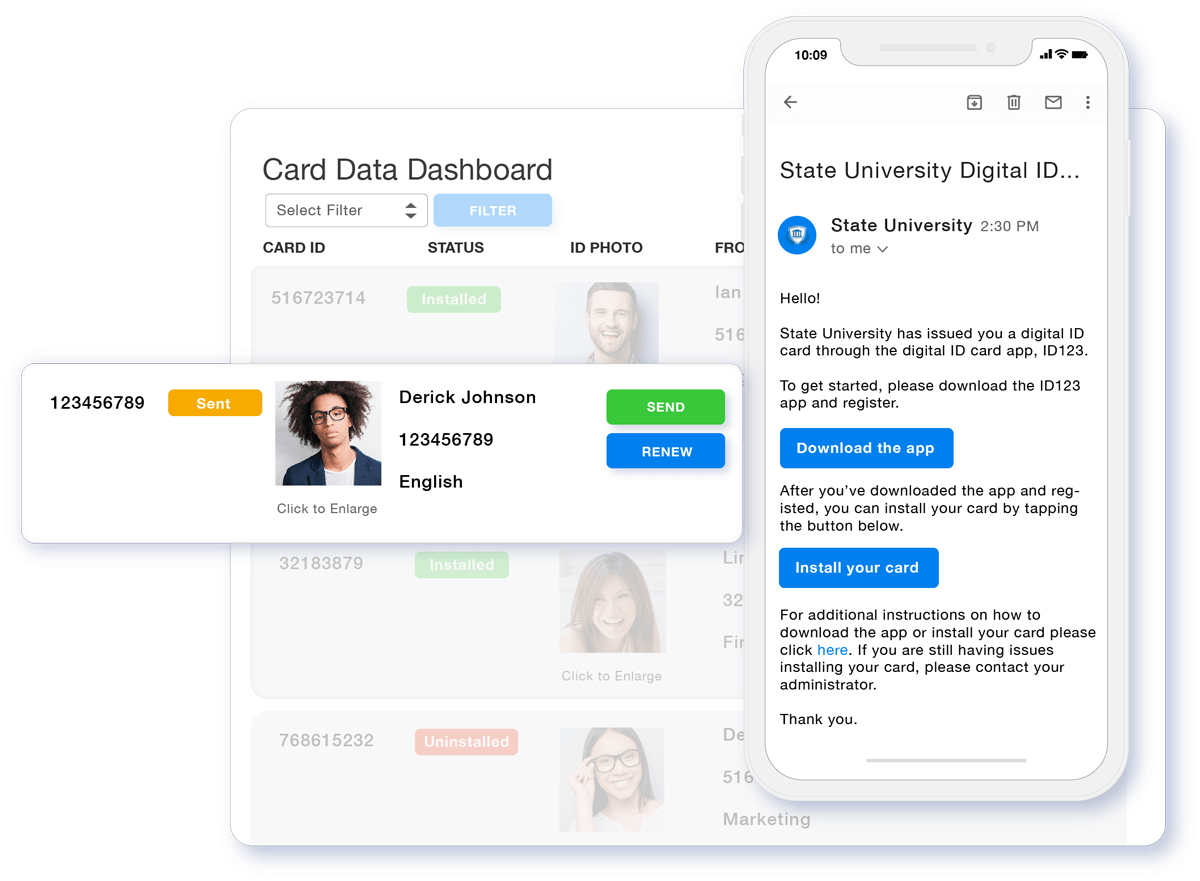 Issue Digital IDs via Email
Send customizable emails that contain card installation links from the ID Management System. The recipient will simply tap on the installation link in the email, download the app, and securely install their new mobile ID card.
In-App ID Photo Submission
Import ID photos or allow your card holders to self-upload their own photo in the app. You can then choose to moderate submitted ID photos in our Photo Moderation Panel from your account in the ID Management System.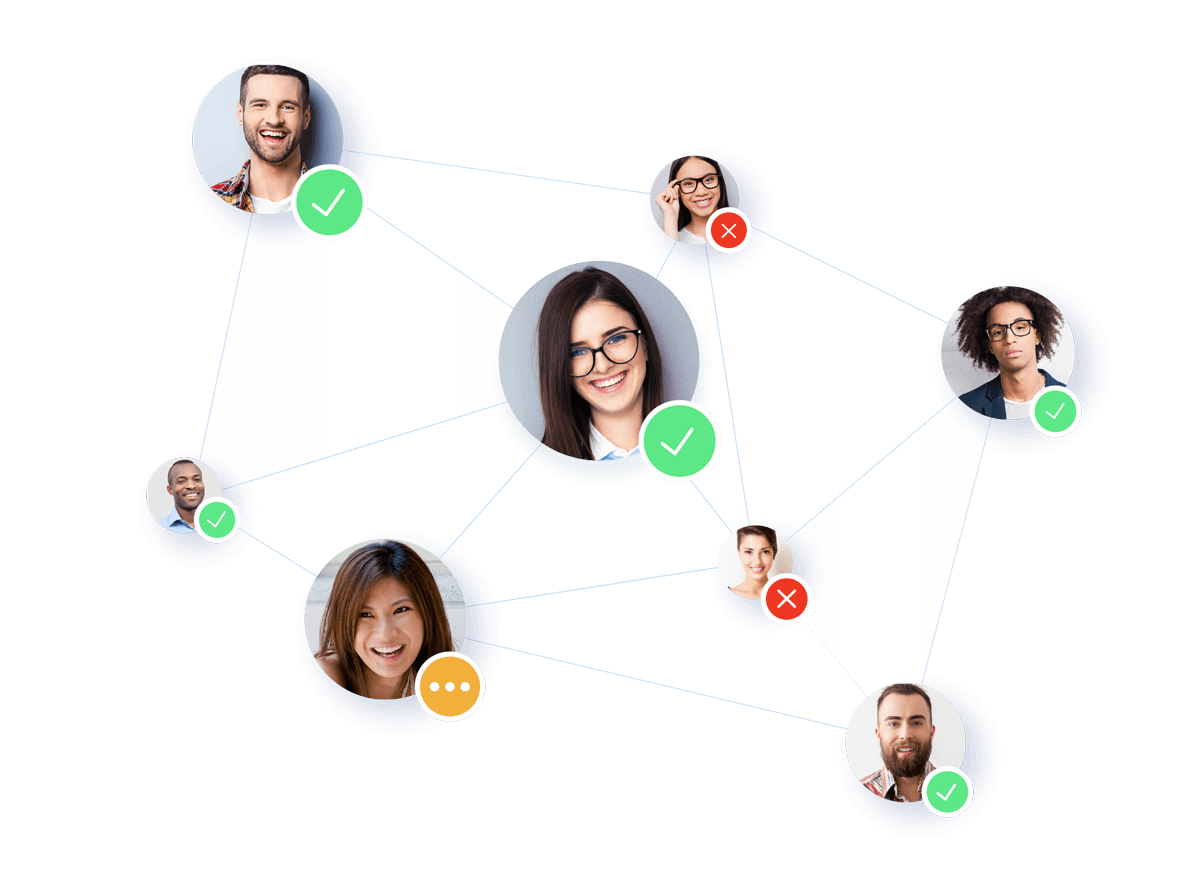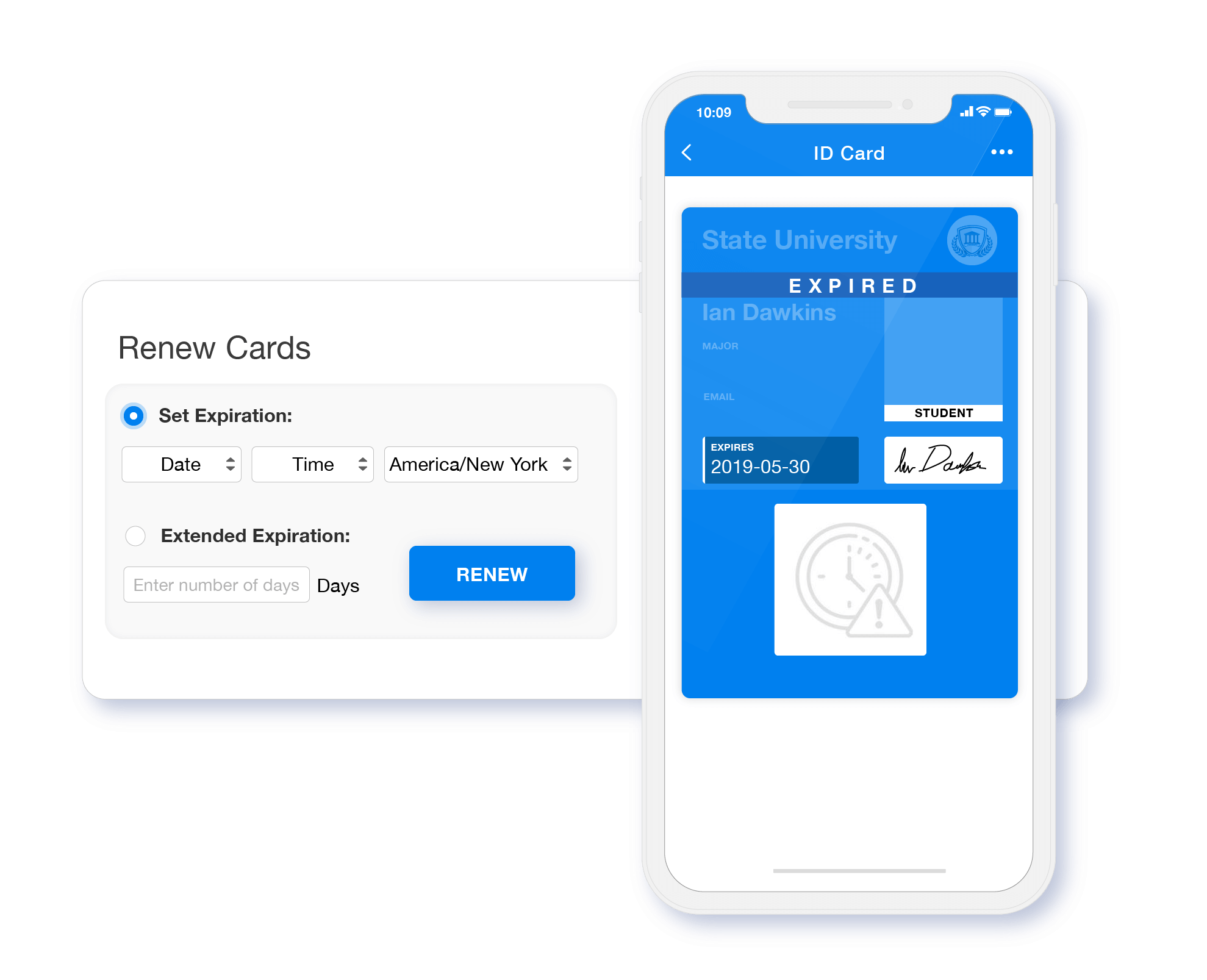 Manage Issued ID Cards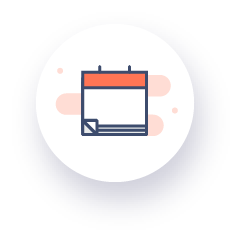 Set Expiration Dates
ID cards automatically expire in the app when the set date and time is reached.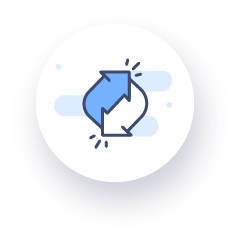 Renew Expired Cards
Renew digital ID cards that have previously expired or are about to expire soon.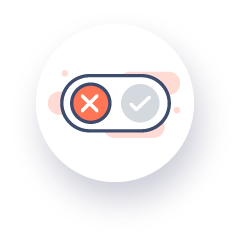 Deactivate Cards
Remotely deactivate installed cards at any time. Once deactivated, the card will be removed from the card holder's app. Upon reactivation, the card will reappear in the card holder's app.
Integrate to Sync Data
The ID Management System can be integrated with systems like Ellucian Banner, Ellucian Colleague, and LDAP (Active Directory). Integrating with one of these systems, will make your ID card issuance process faster and more seamless. There is no need to manually import new or update existing card data. You can perform the data sync manually or schedule it to be done automatically at a certain time. Moreover, you can sync ID photos into the ID Management System.