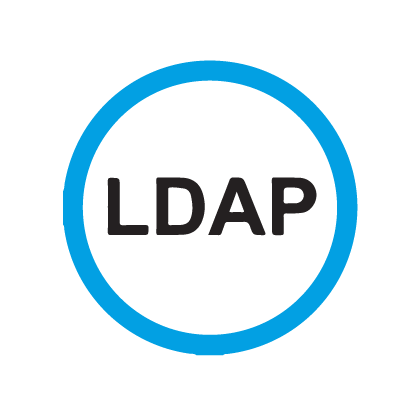 Institutions that have an active directory can securely sync specific student, faculty, alumni, or parent data to their ID123 ID Management System (IDMS) account. Daily automatic syncs can be configured from the IDMS to automatically transfer new data or update existing data according to the institution's preferred data sync schedule. Once the data is added to the IDMS, an institution administrator can issue digital ID cards via email to those new users from the IDMS or through an API call.
How the Active Directory Data Sync Integration Works with ID123
STEP 1
CUSTOMIZE YOUR CARD TEMPLATE
You can add custom text fields, logos, font, and background colors to your card templates. When syncing your data , you will be able to map the custom text fields from the card template to your active directory.
You can configure your LDAP connection and select specific data from your active directory to be synced to the IDMS. The data sync can be performed manually or can be scheduled to be done automatically in regular intervals.
STEP 3
SEND CARD INVITATION EMAILS
After a successful data sync, you can send customizable email invitations to all desired users to install their digital cards. The recipients will simply tap on the installation link in the provided email to securely install their new digital ID card.
Once your users install their card, administrators can deactivate and archive cards based on changes in your active directory or manually from the IDMS. Similarly digital cards with expiration dates will expire at the set date and can be renewed or extended manually or automatically with a data sync.