How to Customize ID Card Email Invite Template
This feature is available only for templates that are institution-issued. If your card template is self-Issued and you want to send cards via email, please update your issuance in the Card Builder page to "institution-issued" as shown in the following image: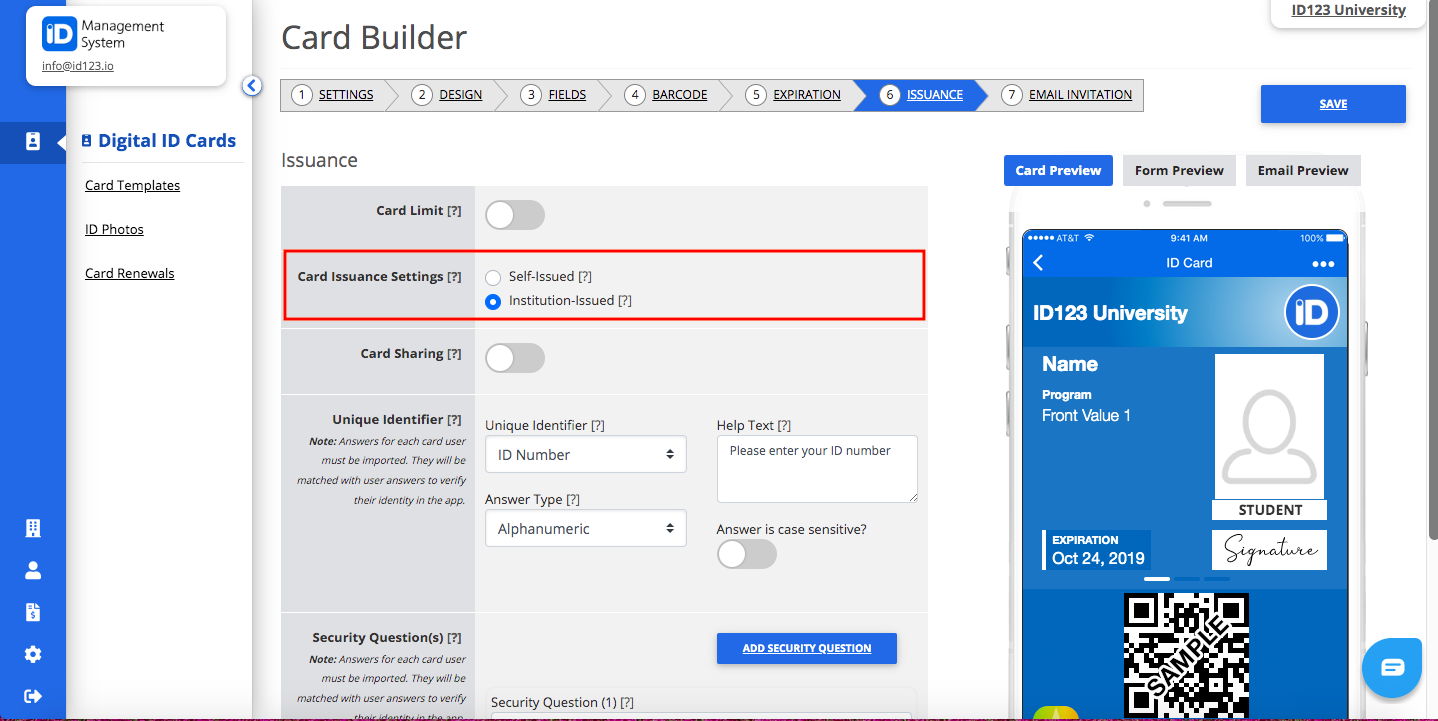 Step 1- Log in to your IDMS account and click "Edit" for the template where you want to customize the ID card email invitation.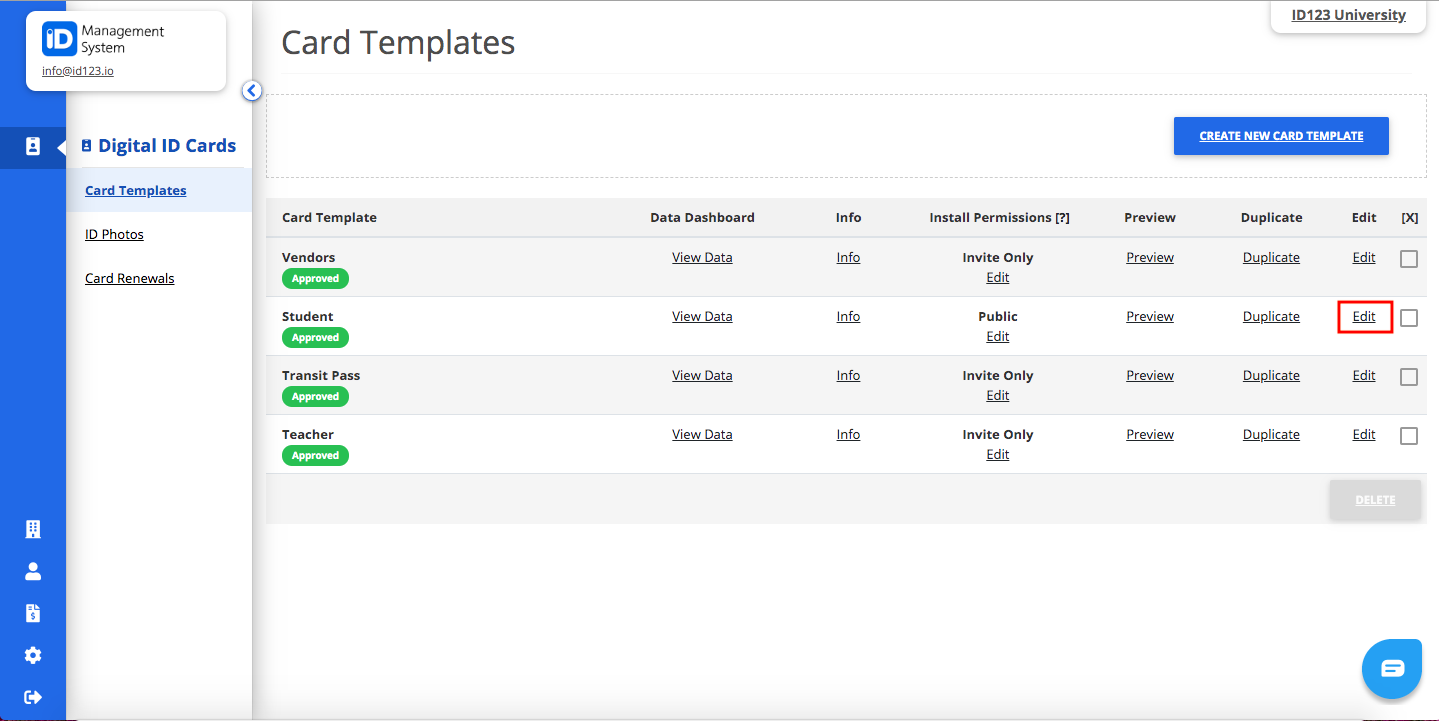 Step 2- Once you are on the Card Builder page, click on the "Email invitation" tab.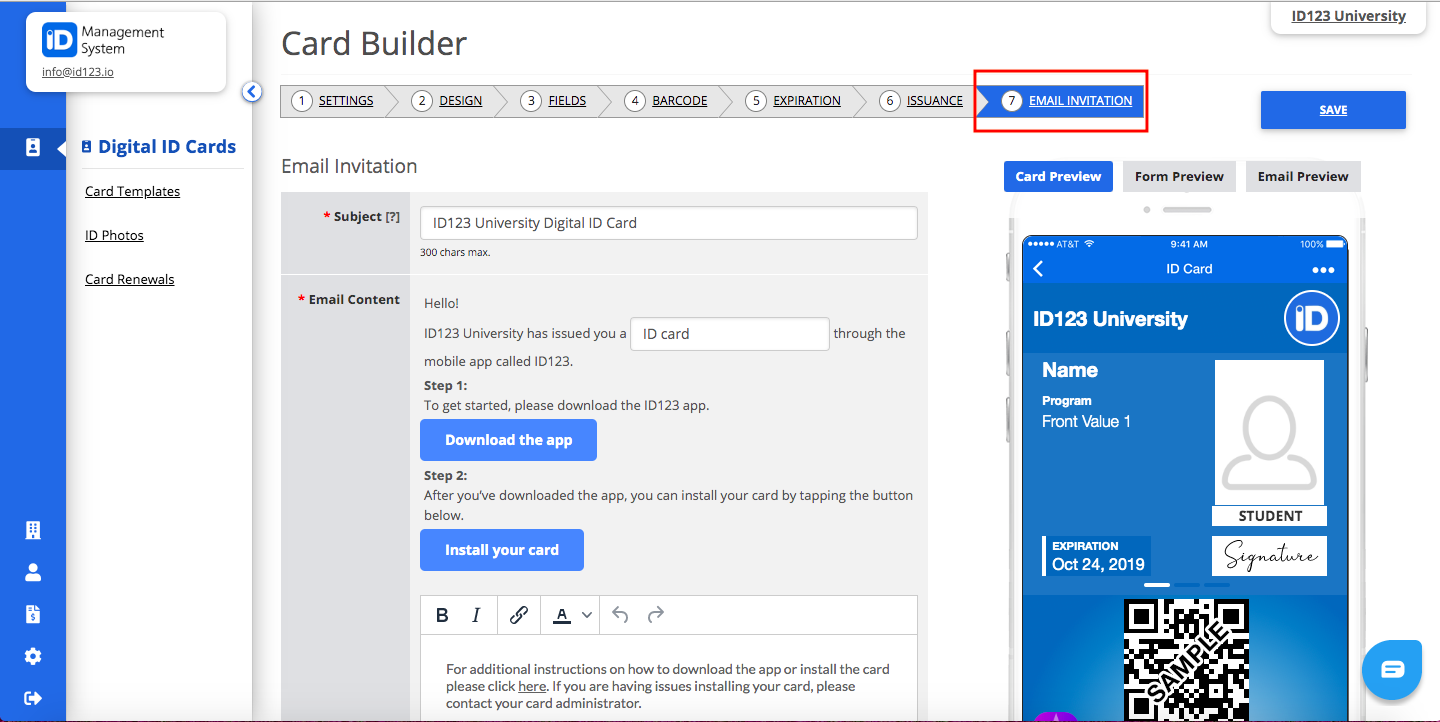 Step 3- Once you are on the Email Invitation page, you can edit the email subject, card name, and if preferred, provide a customizable text with further instructions or other information.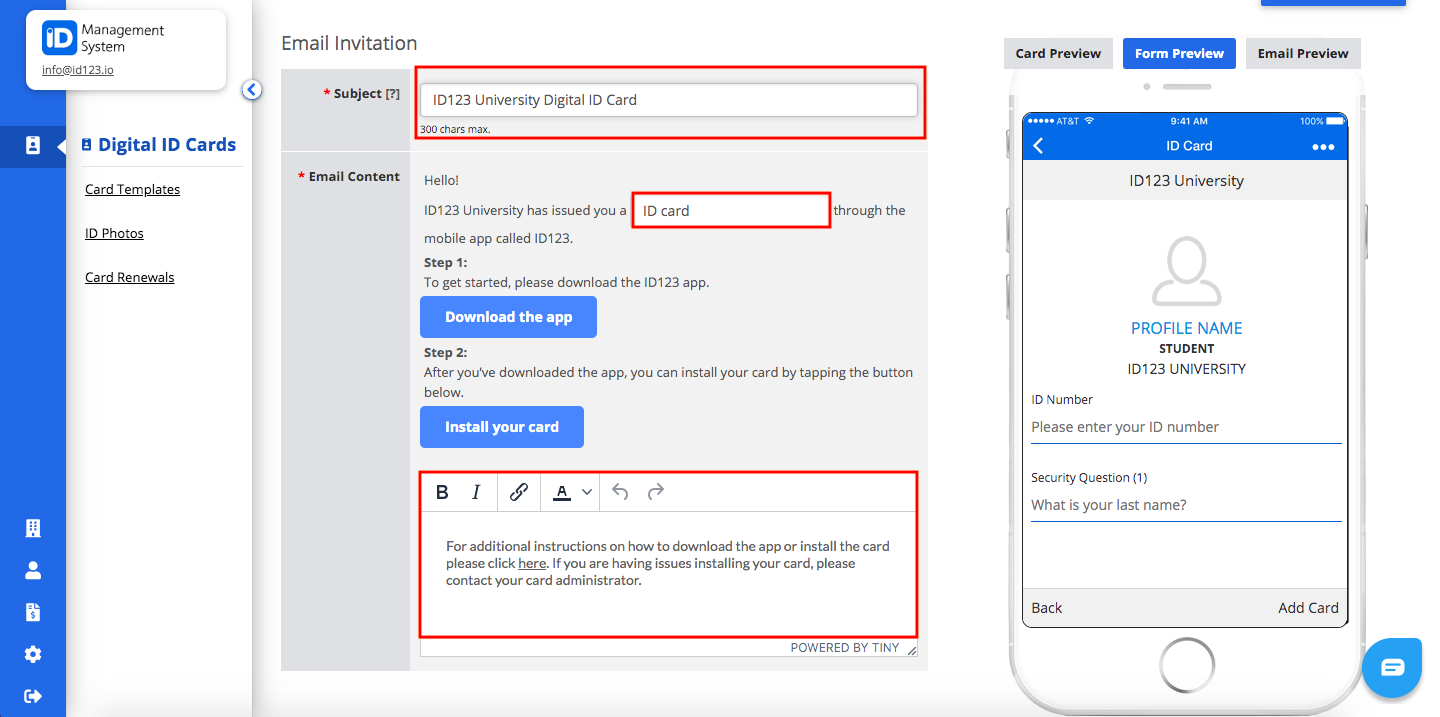 Step 4- Preview the final email template by clicking on the Email Preview button.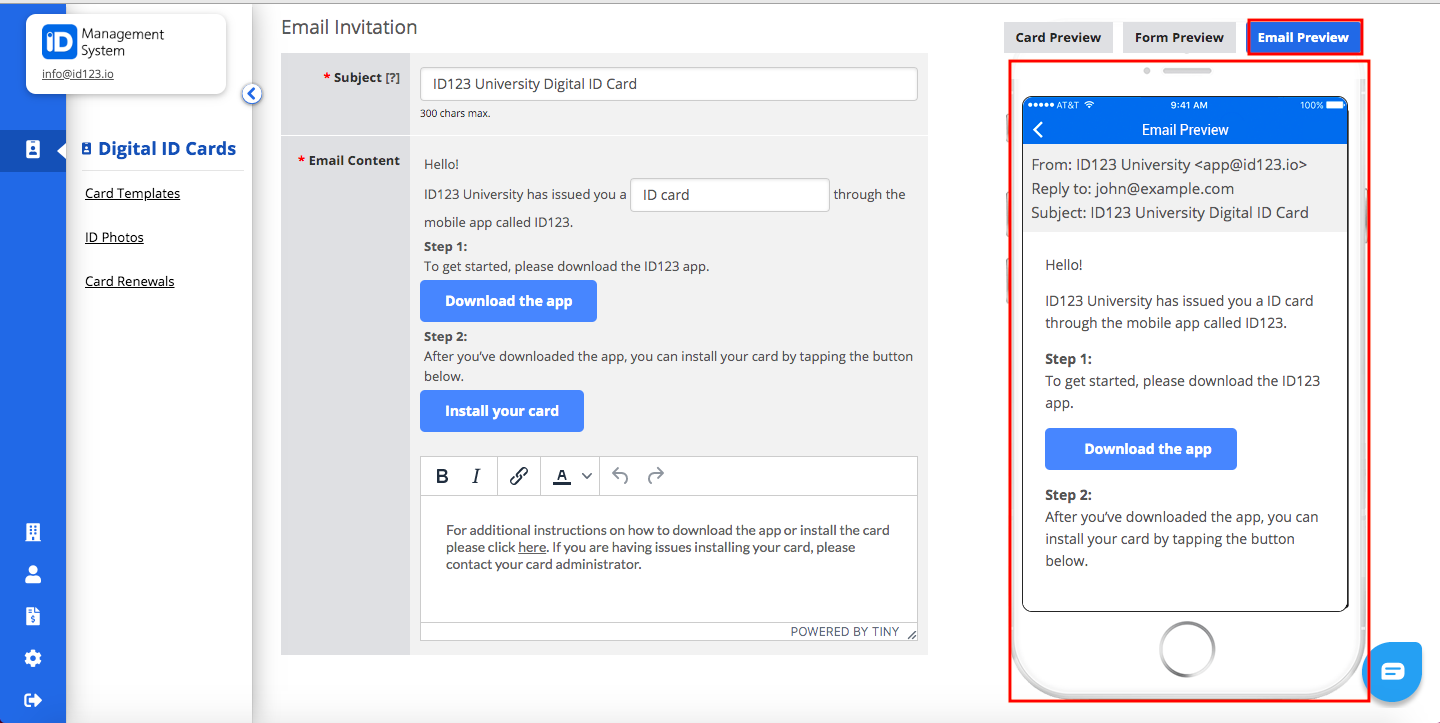 That's all it takes. If you have any questions, don't hesitate to chat with us!