App Setup
Please check your email before proceeding in case your administrator issued your ID card via email. If so, read the instructions on how to set up the app via a card invitation email.
Step 2: Register
Open the app and click on "Register" to create a new account with your email address.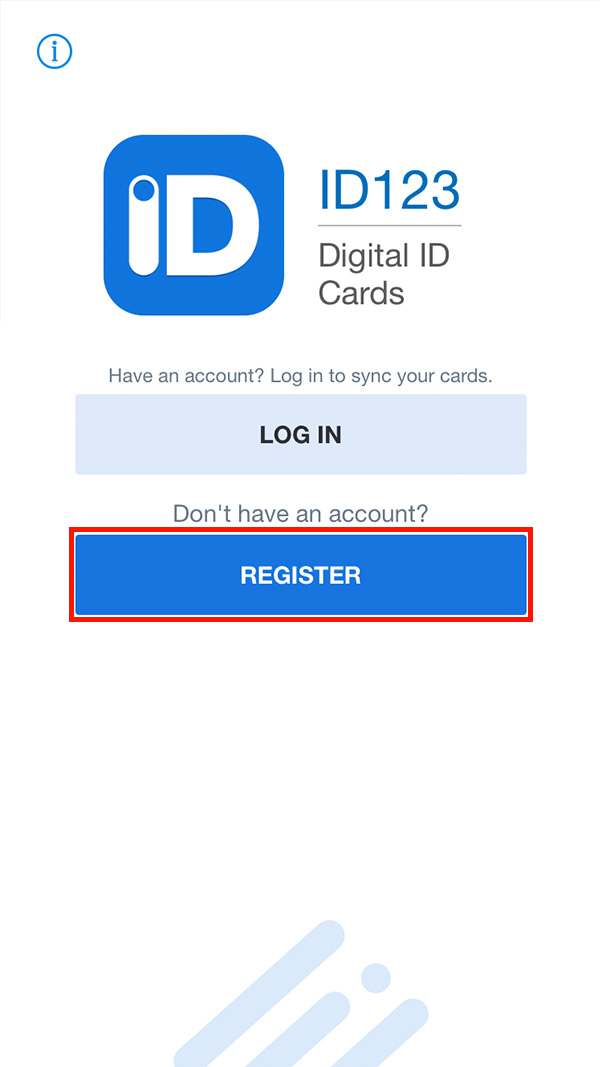 Step 3: Add your email address
Enter the email address that you want to register with to create your account.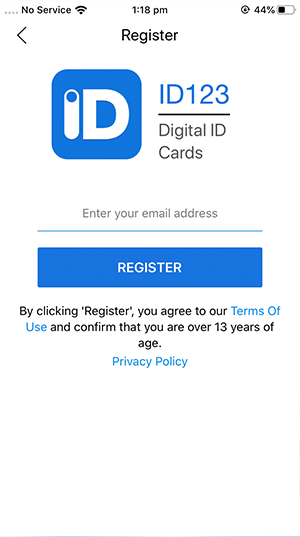 Step 4: Complete Registration
Check your email for the verification code and enter it in the app.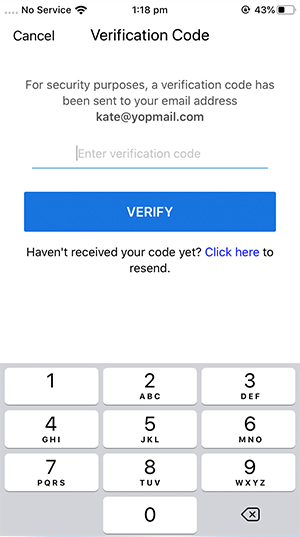 Step 5: Add Card
Select the institution type, enter your institution's name, and press "Search" to look for your institution.
Note: The zip code field is optional.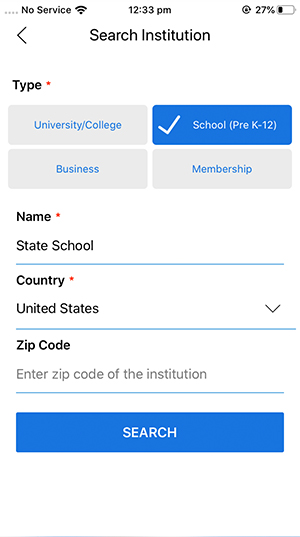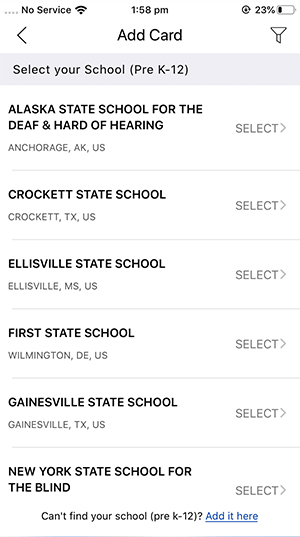 Step 6: Fill Out the Form
Please fill out the form (if required).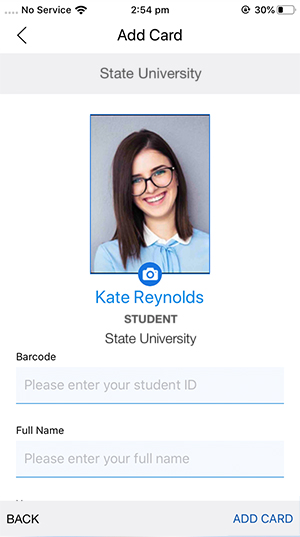 All set!
Your digital ID card is ready.