Step 1: Log into your ID Management System account and select "View Data" from the "Card Templates" page.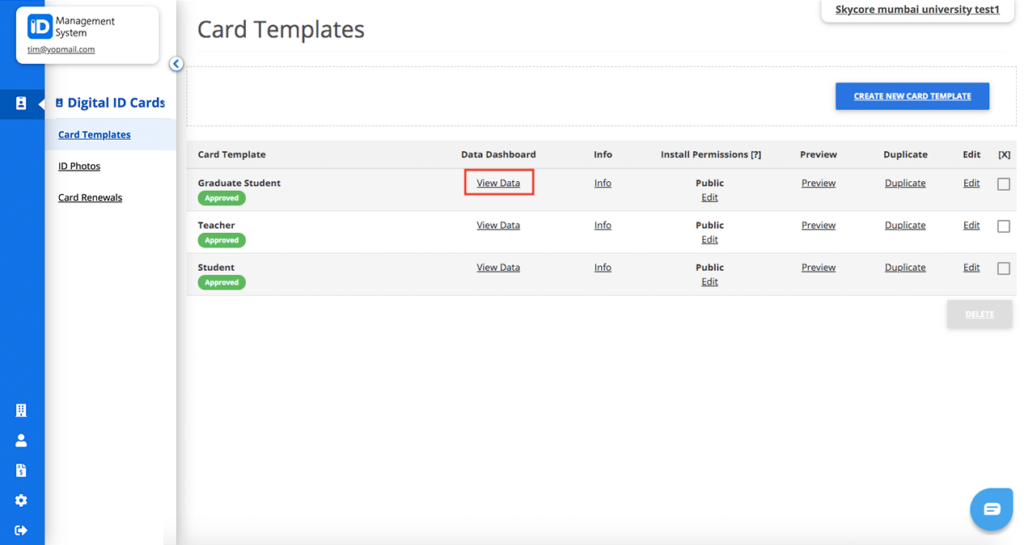 Step 2: Once on the "Card Data Dashboard" page, click on the green button called "Send Card", located under the "Action" column for each card.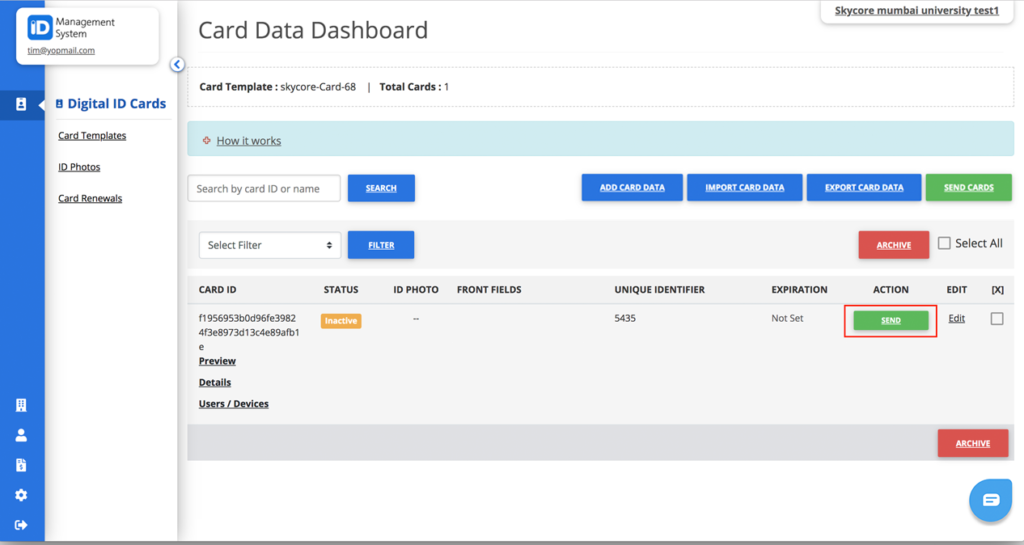 Step 3: Once you have selected the card(s) you would like to send, a preview of the email that will be sent to your recipient will pop up.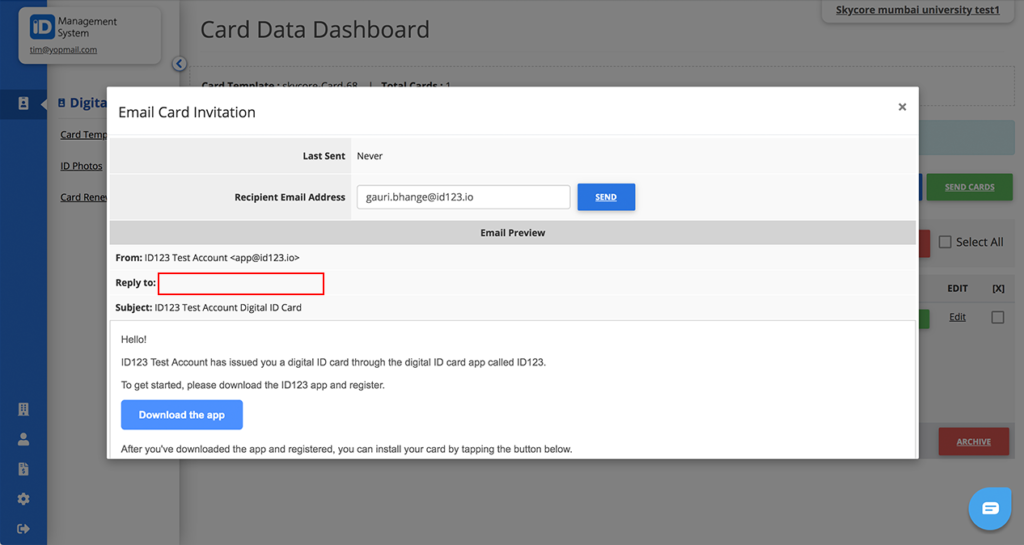 Step 4: After you have reviewed the information in the email and added your "reply-to" email address, you can proceed to click on the "Send" button.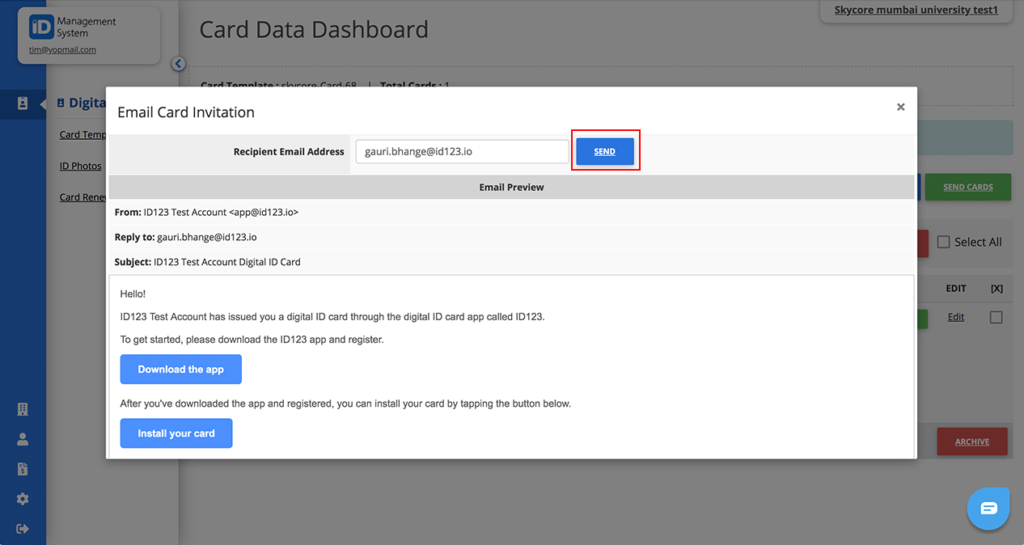 ---
If you have any other questions regarding sending cards via email, please do not hesitate to chat with us!