Step 1: Log in to your IDMS account and click "Edit Digital Template" on the preferred card template.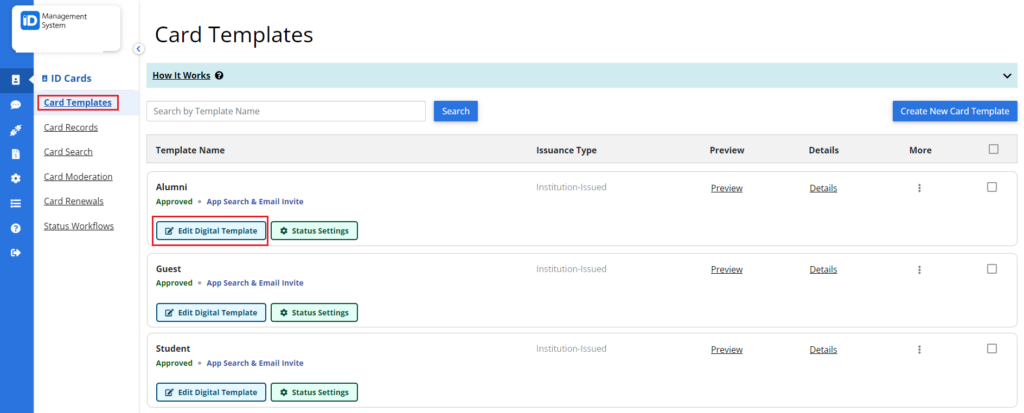 Step 2: Click on the "Design" tab at the top of the page.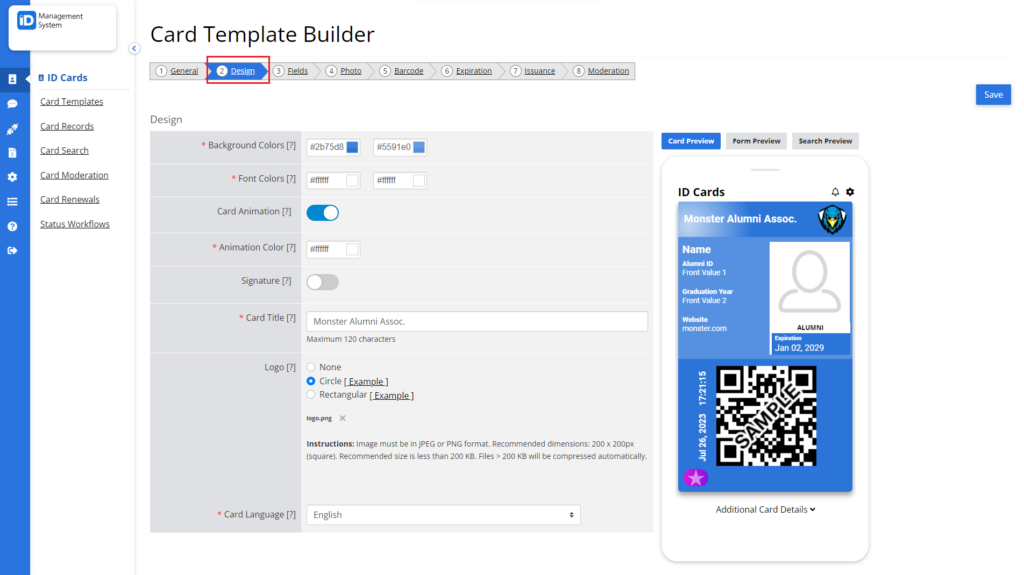 Step 3: In this section, you can edit the background and font colors.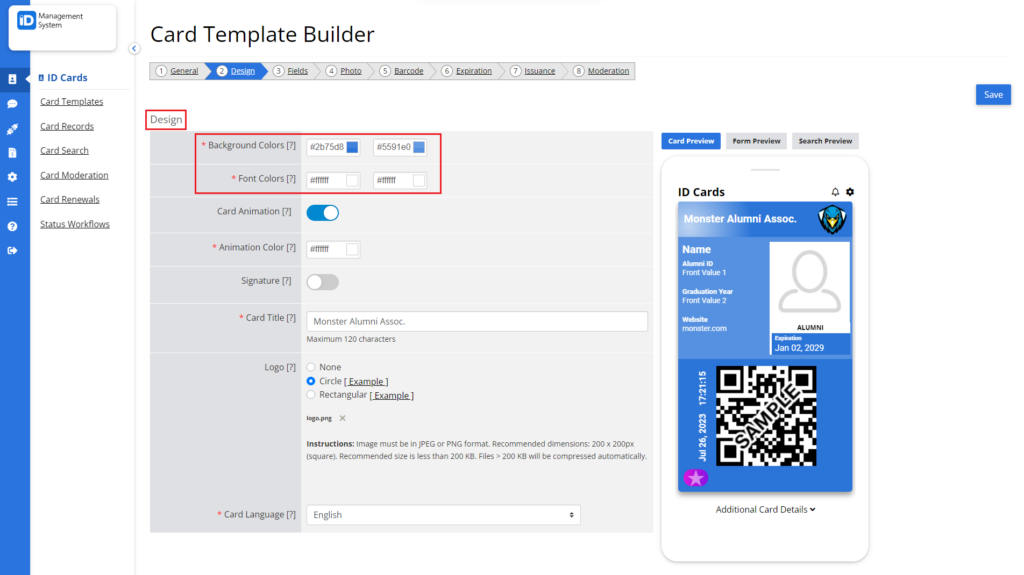 Step 4: You also have the option to animate the cards. To do so, switch the "Card Animation" feature on. When enabled, an animated image will be displayed on the card to help validate the legitimacy of it by ensuring the card isn't a screenshot. You can then choose the color of the card animation.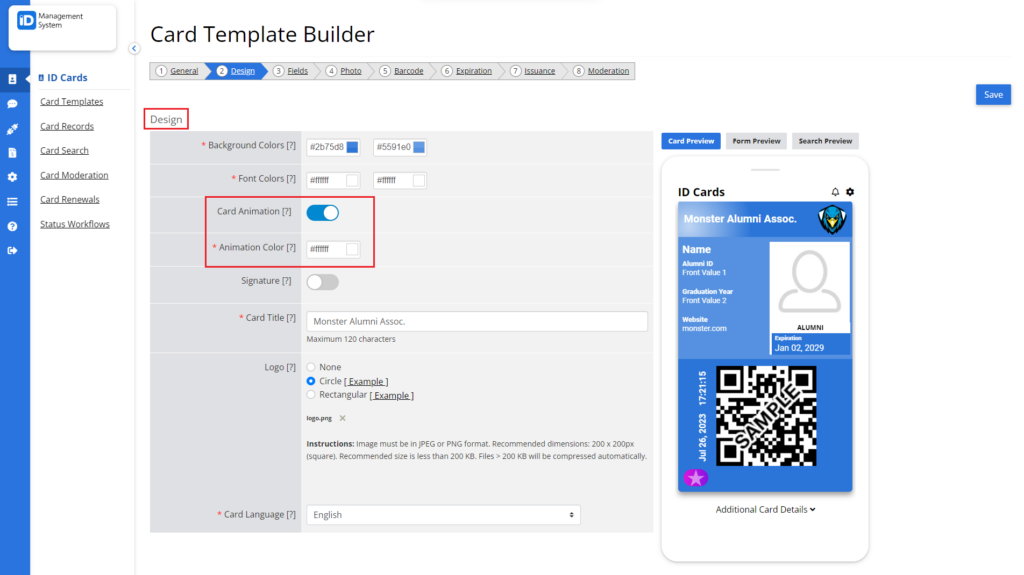 Step 5: You also have the option to enable the "Signature" feature. When this setting is switched on, app users will be able to sign their ID card in the app as shown in the preview on the right.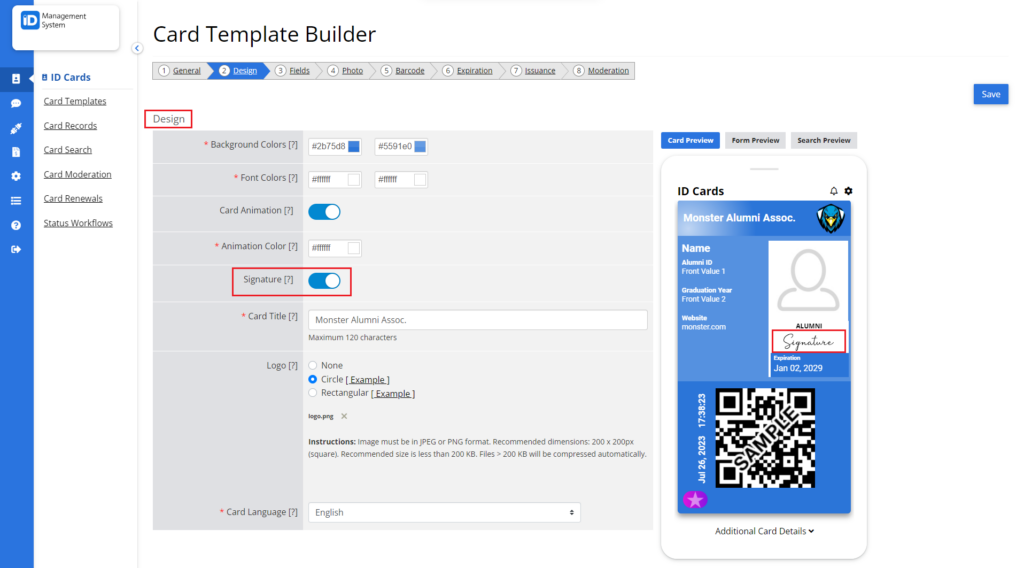 Step 6: Next, add the "Card Title." This text will be shown at the top of the ID cards.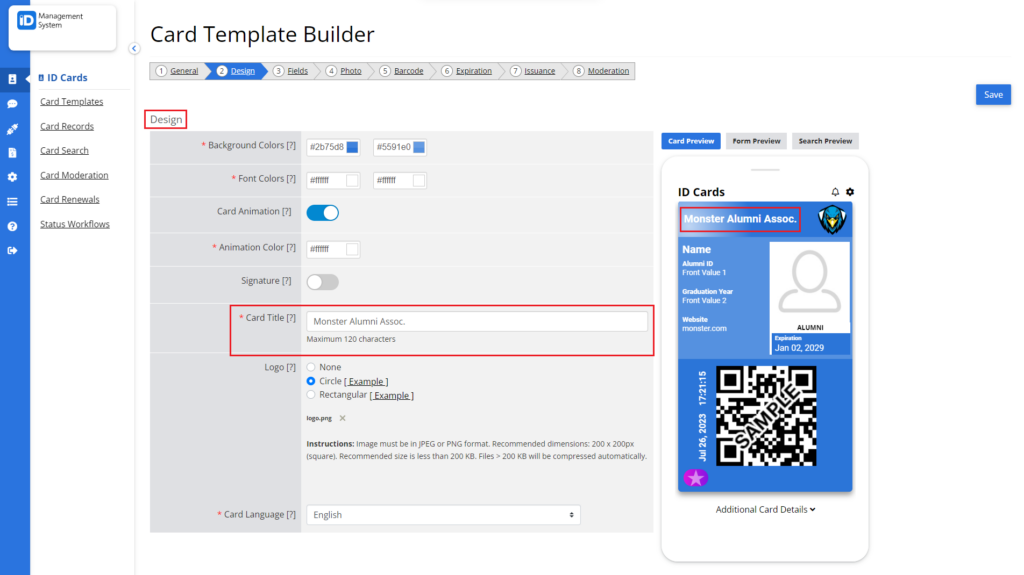 Step 7: You can add your institution's logo to the ID cards.
The circle logo would be displayed in the top right corner of the card next to the Card Title. The rectangular logo would cover the top area of the card replacing the Card Title.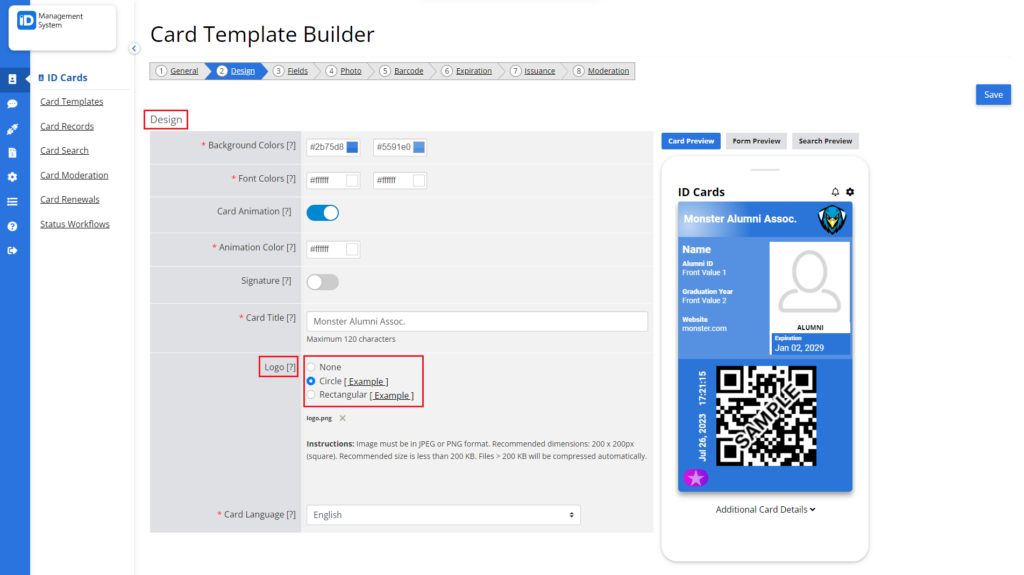 Step 8: You can select the Card Language from the drop-down list. The default language is English.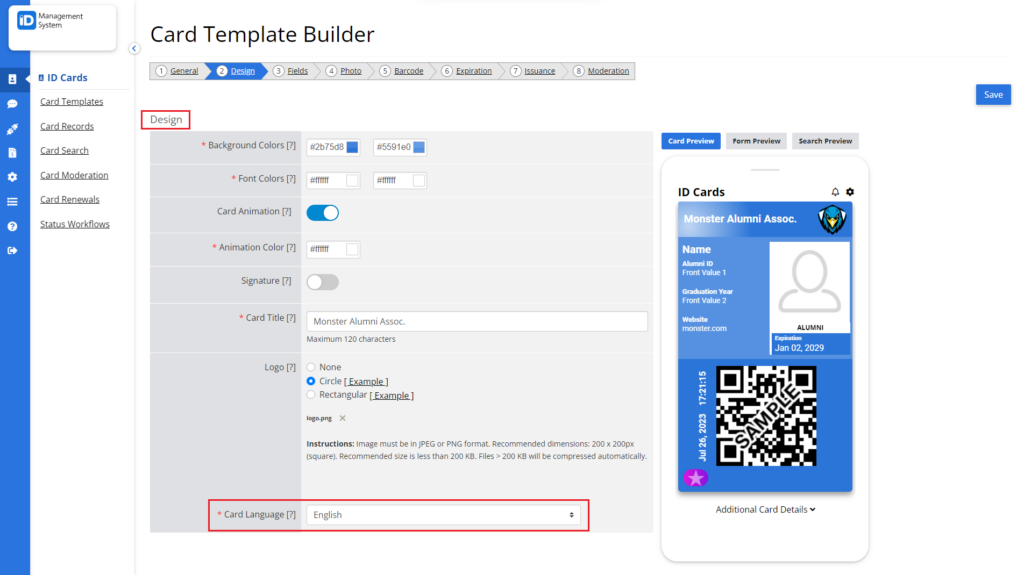 Step 9: When you are done designing your card template, click "Save."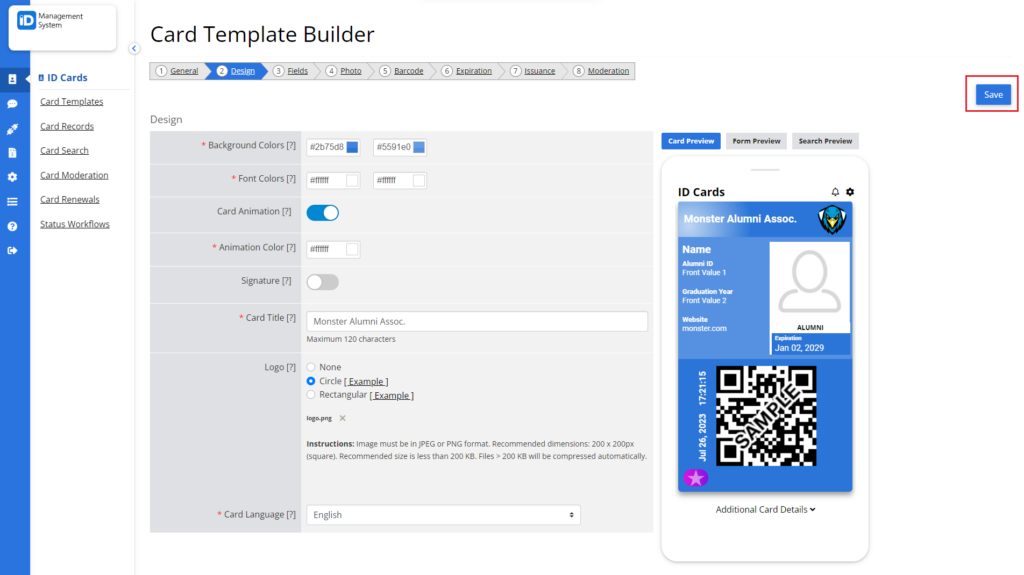 All set!
.
.