IMPORTANT: Please make sure that you have already imported a CSV with card data for this template and image file names as they appear in the zip folder (must include file extension).
Step 1: Log in to your ID Management System account.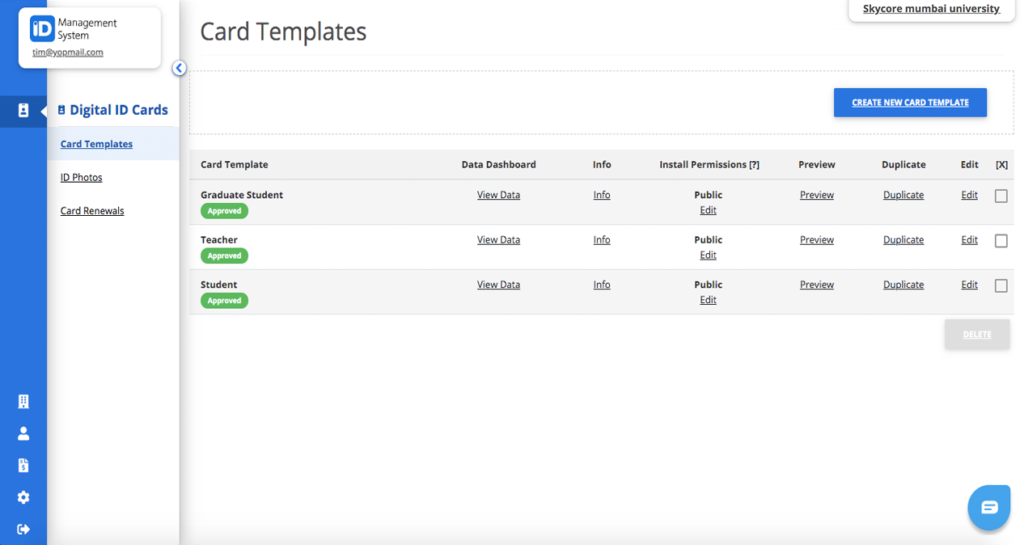 Step 2: On the navigation bar menu, click on "ID Photos"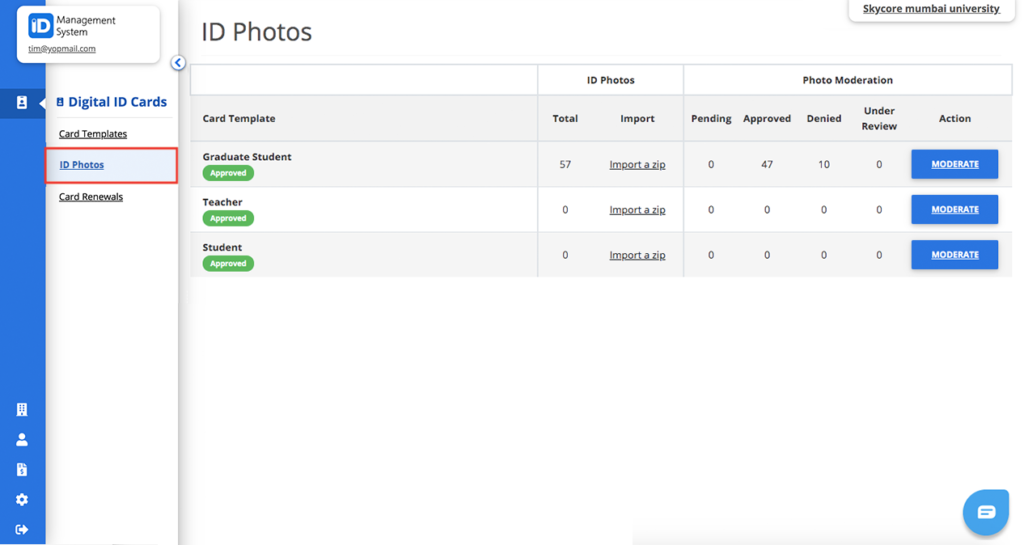 Step 3: Once you are on the ID Photos page, select the template that you wish to add photos to and click on "Import a zip".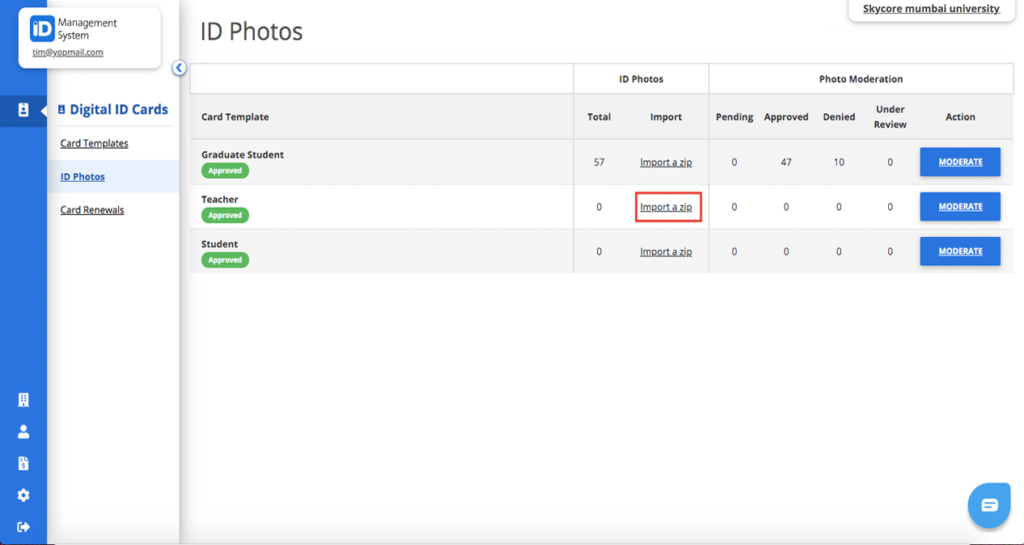 Step 4: Once you are on the "Import a zip" page, select option 1 "Upload a Zip File" and click on "Upload Zip".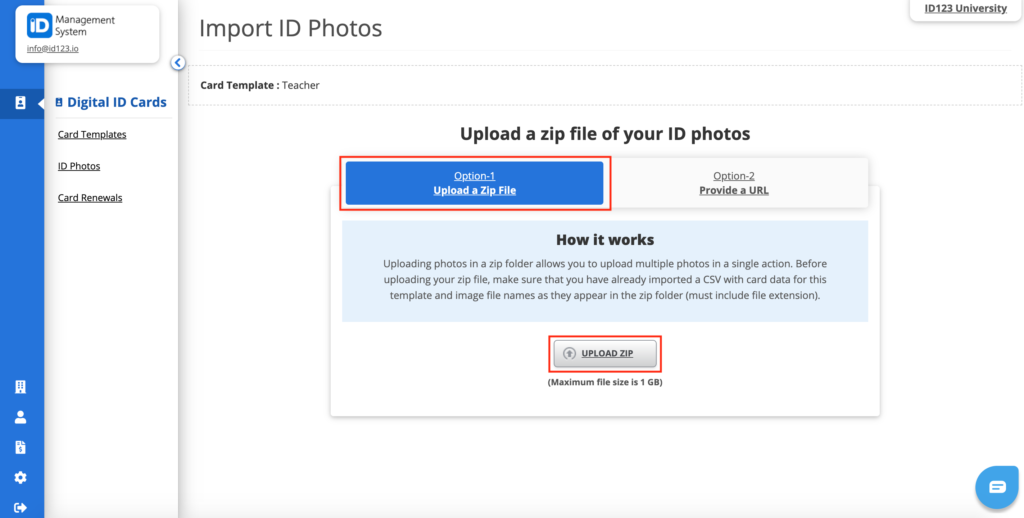 Step 5: Select a zip file that you want to upload and click on "Open".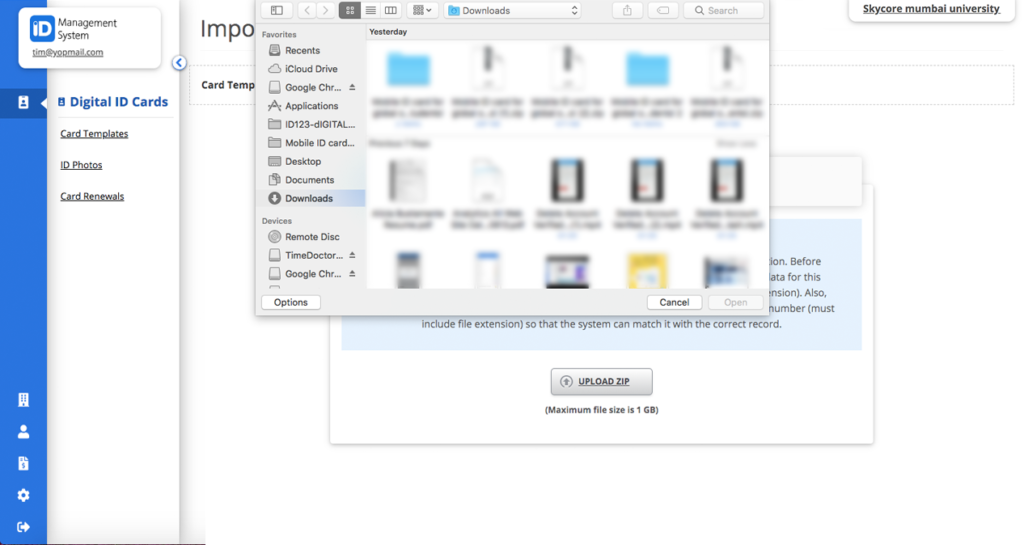 Step 5: After the upload, a system processing message will appear. You will need to refresh your page to see the updates.

---
That's all it takes! If you have any questions, you can chat with us or contact us via email.