Before providing a URL for your zip file stored on a server or image hosting website (e.g. Google Drive, Dropbox, Imgur), make sure that you have imported a CSV with card data and image file names as they appear in the zip folder (must include file extension).
Step 1: Log in to your ID Management Account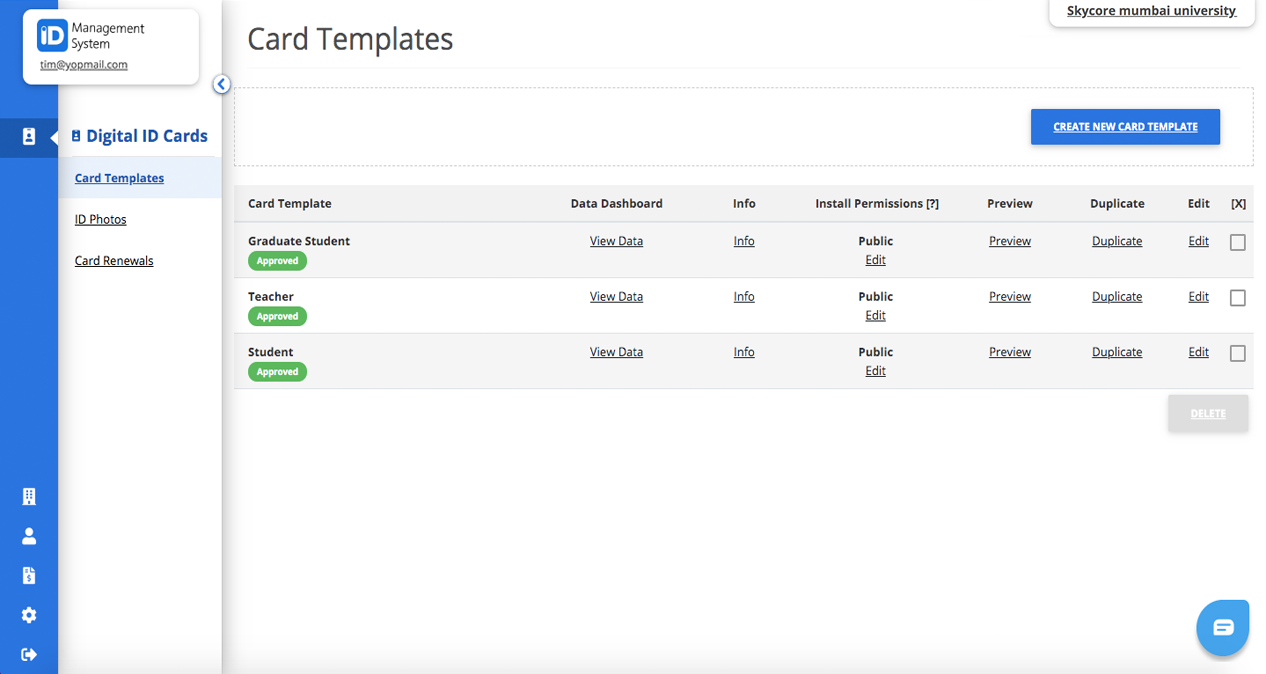 Step 2: On the left bar menu, click on "ID Photos"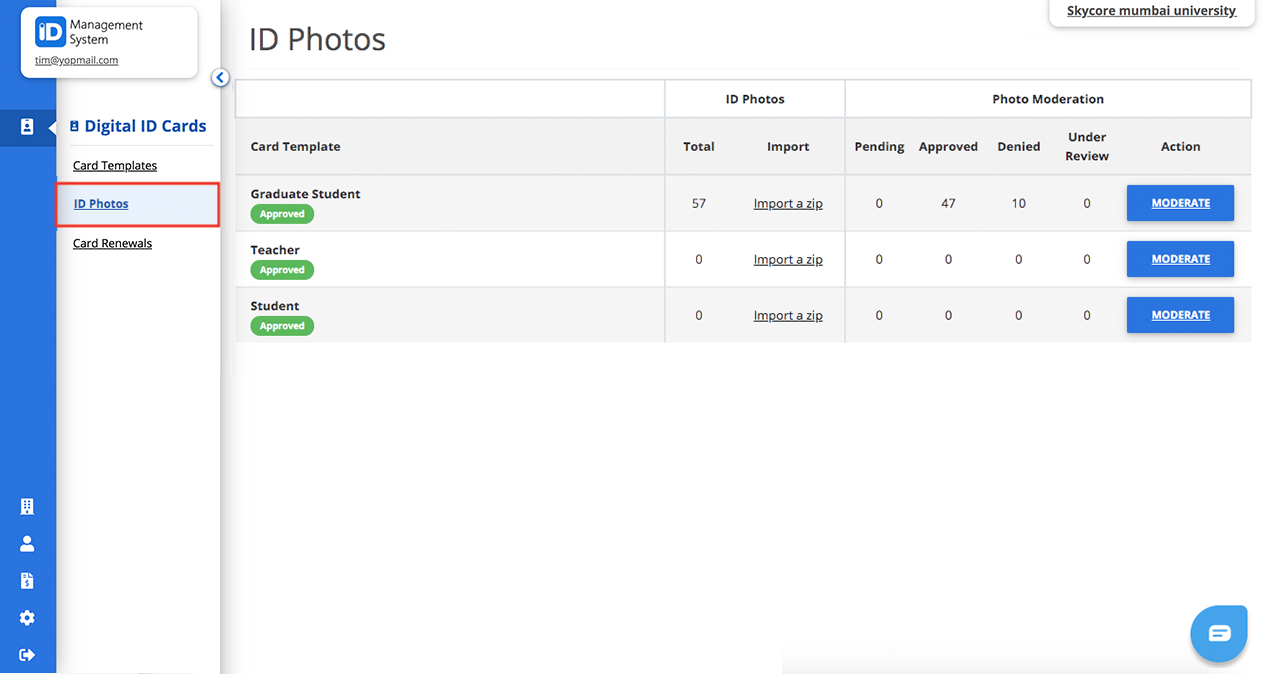 Step 3: Once you are on the ID Photos page, select the template that you wish to add photos to and click on "Import a zip"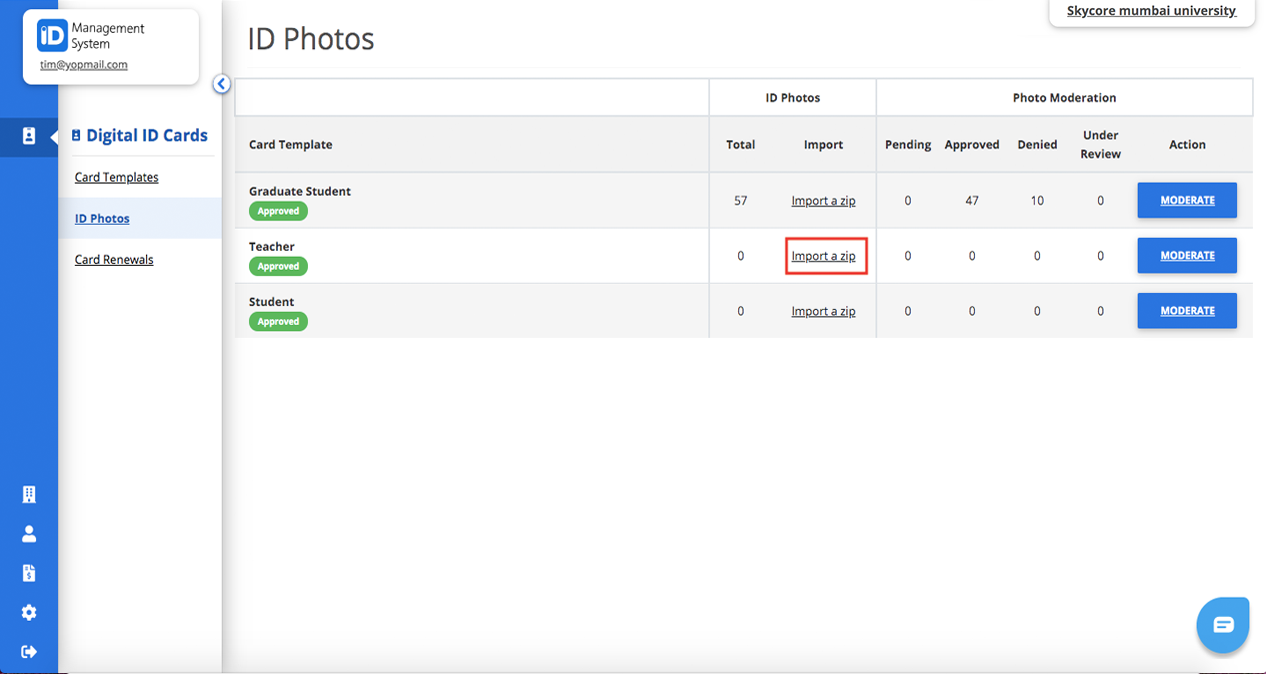 Step 4: Once you are on the "Import a zip" page, select option 2 "Provide a URL" if you want to upload your photos via a URL.
A- Select Option 2:
Please make sure that each file name in your zip folder is the cardholder's name or ID number so that the system can match it with the correct record. And lastly, make sure that your file is public.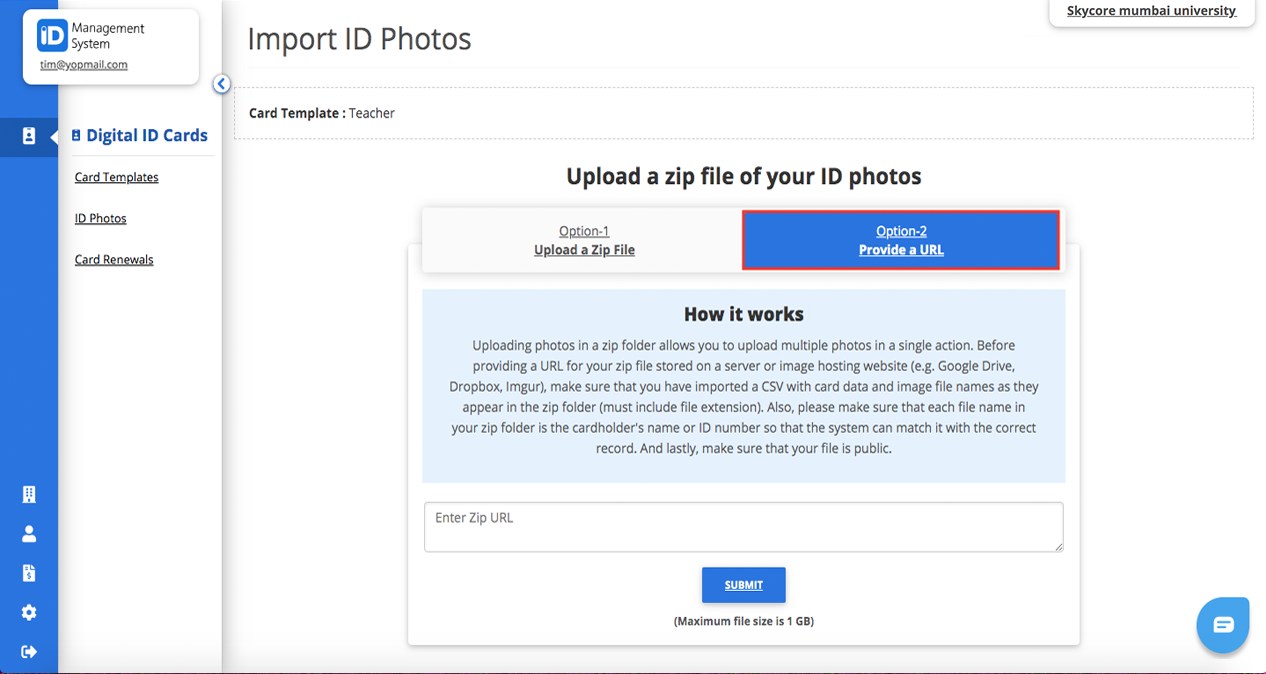 B – Get the shareable link of your zip file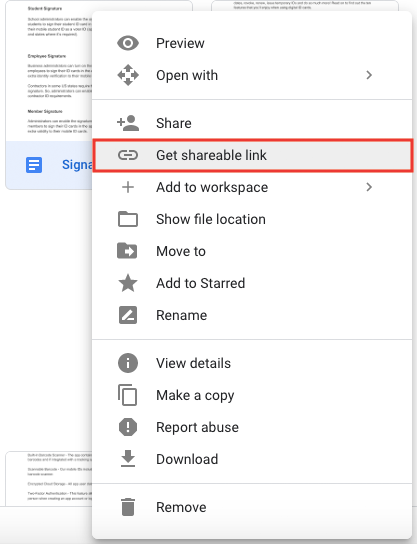 C – Turn link sharing on to allow anyone with the link to access the file.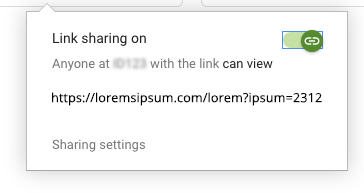 D- Insert the URL link in the text box and click "Submit"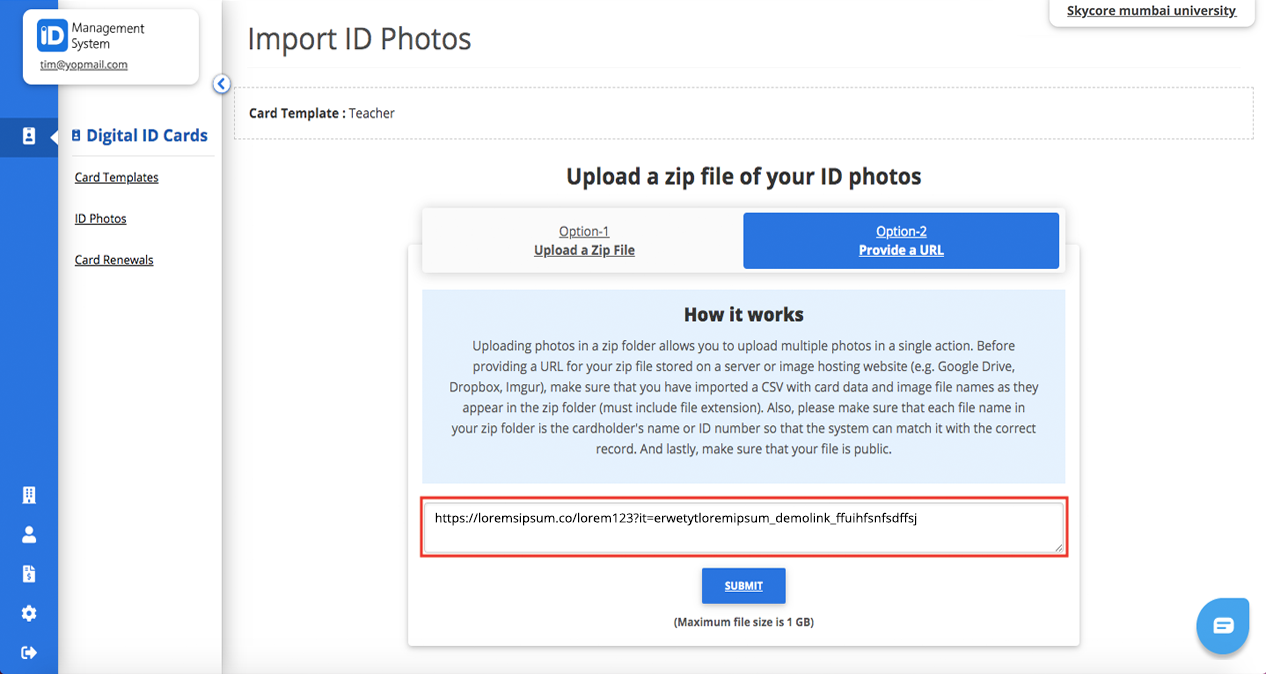 Step 5: After submitting, a system processing message should appear and you need to refresh your page to see the updates.

That's all it takes! If you have any questions, do not hesitate to chat with us or contact us via email.