Step 2: Open the App

Step 3: Register
Open the app and click below the 'login' to register a new account with your email address.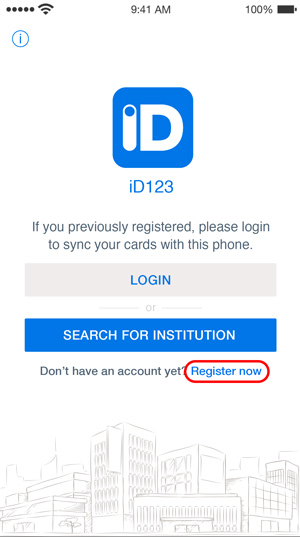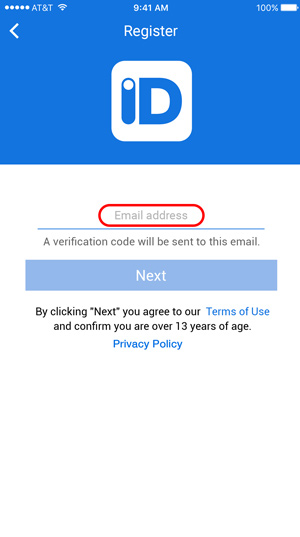 Step 4: Complete Registration
Check your email for your verification code. Once the code is entered into the app, Fill out your profile and take a picture in the app!
Tip: We recommend following our photo guidelines for taking the best quality photo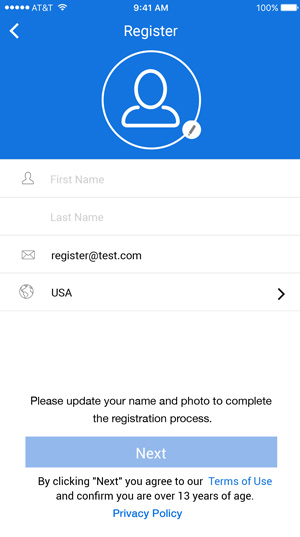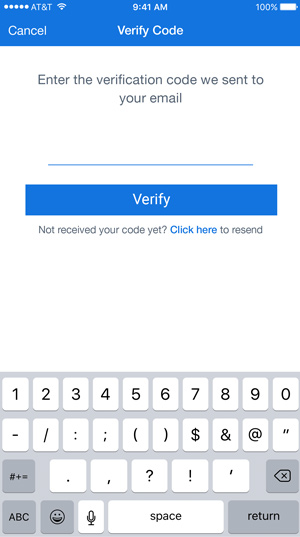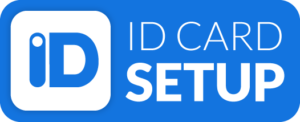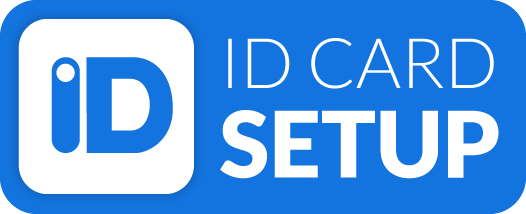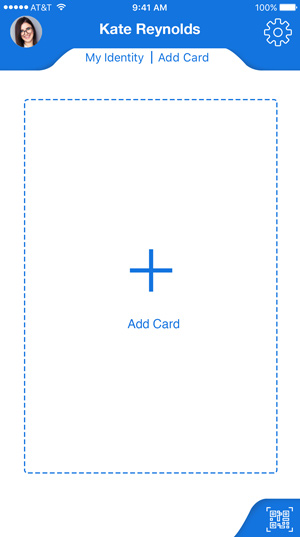 Step 6: 
Select the institution type
Select the institution type and then enter your institution's name below, tap 'search' when you're ready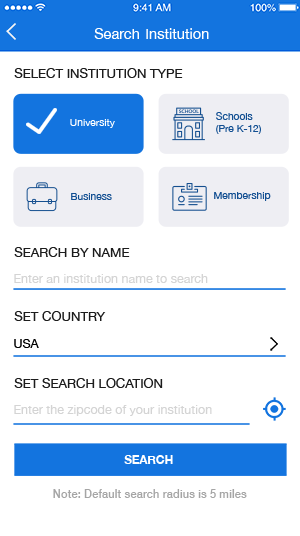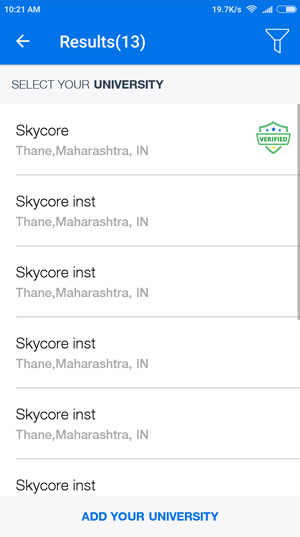 Step 7: Fill Out Card Details
Fill out the form using the data from your current plastic ID card.
For cards that are issued by an institution, fill out the required information that was created by them.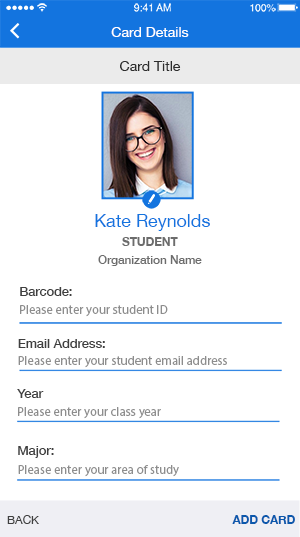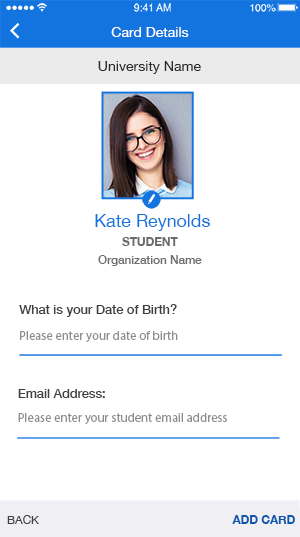 Step 8: That's All it Takes!
You're all set, your digital ID card is ready!